My name is Bee and I'm the writer behind Mind Beauty Simplicity. I focus on topics of intentional living, minimalism & self-growth. I'd like to thank Natalie of Let's Take a Moment for giving me the opportunity to guest post on her blog. If you enjoy this post, be sure to check out my blog for more reads like this.
To those who may not know me or my story, I am a practicing minimalist. I live and breathe living more intentionally and with the mindset of 'less is always more.' Most people, when you hear the term minimalism, immediately go to Marie Kondo, the author of the book "Spark Joy." In this book, she provides you tips and tricks to maintain a clutter-free home and the idea of focusing on what sparks 'joy' really resonates with me. As I bring new items into my home or absorb certain perspectives or ways of life, I always consider the question, "does it spark joy?" As I've been diving deep into this lifestyle, I find myself gravitating towards and appreciating the more simple moments of life.
Here's why it's important to find joy in the simple moments:
Sometimes The Extravagant Thing Isn't Enough
Have you ever had those moments where you purchase an expensive new bag or go on an international vacation and still feel empty? We think these pricey items or trips fulfill us in so many ways. But I've found it is never the answer to your problems. It's not to say, I don't appreciate the finer things in life or even find some joy in it all. I'm saying at the end of the day, you are the same person you were with or without that material item or experience. What truly matters is within ourselves. To appreciate the bigger moments, we must first acknowledge the smaller victories and experiences. At times, I felt like I had it all, but I still felt empty. As I started to find gratitude in all aspects of my life, did I finally seek fulfillment?
Smaller Victories Have Value
We think these pricey items or trips fulfill us in so many ways. But I've found it is never the answer to your problems.
I think we tend to get into the habit of thinking smaller moments aren't worth cheering about. So what if I treated myself to a Starbucks this morning? So what, if I took a shower and got ready with a full outfit and all? So what if I took a walk in the neighborhood? What do we mean by "so what?" This mindset has got to go. The fact you woke up this morning and got ready is something to be proud about. The fact you decided to treat yourself to a warm beverage in the middle of your busy day is a form of self-care. Getting outdoors and taking in that fresh air is beneficial to our physical and mental health. I think we need to have a round of applause for all of those achievements.
Getting outdoors and taking in that fresh air is beneficial to our physical & mental health
Small Moments Mean The World To Others
It may not seem like much, but that 15 minute phone call to a loved one may mean the world to them. Prioritizing relationships and friendships are probably number one on my list. These moments should mean the world to you as well. Quality time, showing kindness and appreciation are priceless. These are the moments that can make the world of a difference. Especially during this time of a pandemic, the moments I cherished were phone calls with my mom or sending funny memes back and forth to my brother or friends. Those actions may not seem like much, but keeping contact with your social circle during such isolating times have been monumental.
Conclusion
When we focus on the more simple moments of life, you develop a sense of gratitude to all aspects of it. It's not that I don't appreciate the luxuries and that I'm not planning our next week long getaway, but I've learned to have balance. I've become more of a homebody and someone who finds joys in binge watching tv shows in the evenings. I enjoy long conversations and taking in scenery around me even if it's simply in my backyard. Life is precious. Instead of always wanting the next best thing or always trying to one up the last adventure; why not be content with the stillness, the mundane and the boring. Those moments are just as beautiful.
–B
Read another guest blogpost from Bee, Mind, Beauty, Simplicity:
"BEING FURLOUGHED FROM MY JOB LED ME TO A HAPPIER LIFE"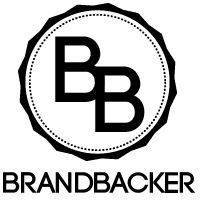 Post Disclaimer
The information contained in this post is for general information purposes only. The information is provided by WHY IT'S IMPORTANT TO FIND JOY IN THE SIMPLE MOMENTS and while we endeavor to keep the information up to date and correct, we make no representations or warranties of any kind, express or implied, about the completeness, accuracy, reliability, suitability or availability with respect to the website or the information, products, services, or related graphics contained on the post for any purpose. Letstakeamoment blog -Pastor Natalie is the owner and creator of the blog www.letstakeamoment.com. No one has permission to copy any content on letstakemoment.com including all social media platforms for letstakemoment.com blog. If inspired by Pastor Natalie's content and content on letstakeamoment.com you must ask for permission first before creating any content inspired by Pastor Natalie and letstakeamoment.com. Not all requests will be granted. In addition, if inspired by content and have permission you must credit and attribute Pastor Natalie and letstakeamoment.com