I want to welcome Guest Blog Post from MindBeautySimplicity. If you would like to be a guest blogger please visit GUEST BLOGGING link for more information.
The last nine months of my life have been true testaments of my strength. Life is always filled with ups and downs. I've known this for 30 years. But it really threw me a curve ball and dealt me cards I never knew I'd experience. In just 9 months, I got to experience one of the happiest moments of my life and the most gut wrenching and heartbreaking moments of my life. I got engaged and I lost my father in a span of 9 months. Now, I'm just trying to pick up the pieces and continue this new chapter.
Here are 3 Ways I've Learned To Keep Going:
Talk It Out
There's no sense in keeping feelings bottled up. With the right person, I think talking out sad feelings and being vulnerable are the best ways to heal. With my situation, it has been extremely conflicting. On one hand, I'm ecstatic to start this new chapter with the love of my life – someone who I've been with for almost 8 years now. But at the same token, planning a wedding and feeling the sting of my dad not being here hurts like no other. What has helped me, is to be as honest as possible. I talk to my mom and my fiancé regularly and share those conflicts with them. For instance, as simple as ordering tuxes for the guys, the salesperson [ not knowing me from Adam] said innocently, "If you add a seventh person, you can get a discount." The only seventh person I knew would have been my dad.
Embrace The Happy Moments
It hasn't all been a depressing experience. There's no harm in having enjoyment even though someone you truly love is no longer here. I make sure my fiancé and I have regular date nights and continue to strengthen our relationship. Having a life partner means going through all the ups and downs of life together. I'm blessed to have someone to share all those moments with. I'm also grateful my fiancé was able to ask my dad for his blessing. He was able to spend 7 years with my dad and although I wish he was able to have more time; I'm grateful he had experienced what he could. So, although my dad isn't physically here, he's watching from the best seat in the house – heaven. And so, we better give him the best show ever – right?
Understand Life Is Always Changing
My dad was someone who I thought would be with us and experience everything forever. But I know that isn't the reality. We all have our set time here on Earth. We all aren't guaranteed anything. What I try to practice is to live life to my fullest and experience all that I can. I truly know we will be together with my dad in heaven eventually. I'm blessed to have so much to look forward to in just this year alone. I'm getting married in May and will grow a family of our own soon. We only have one life to live – so why not live it up?
Conclusion
2022 has a lot of amazing things in store for me. With the wedding planning in full swing and only a few more months to go – I'm excited to finally marry the love of my life. Although the planning process has become jaded through grief, I simply hope with time, will come healing. I'd like to thank Natalie of Examine This Moment for allowing me to guest post on her blog today and share these thoughts. If you are interested in intentional living, declutter or self growth topics, I'd love it if you stopped by my blog – Mind Beauty Simplicity.
-B
Read more guest blogposts from Mind, Beauty, Simplicity:
"BEING FURLOUGHED FROM MY JOB LED ME TO A HAPPIER LIFE" "WHY IT'S IMPORTANT TO FIND JOY IN THE SIMPLE MOMENTS"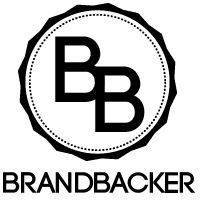 Post Disclaimer
The information contained in this post is for general information purposes only. The information is provided by LIFE'S SILVER LININGS: GETTING HITCHED AND GOING THROUGH GRIEF and while we endeavor to keep the information up to date and correct, we make no representations or warranties of any kind, express or implied, about the completeness, accuracy, reliability, suitability or availability with respect to the website or the information, products, services, or related graphics contained on the post for any purpose. Letstakeamoment blog -Pastor Natalie is the owner and creator of the blog www.letstakeamoment.com. No one has permission to copy any content on letstakemoment.com including all social media platforms for letstakemoment.com blog. If inspired by Pastor Natalie's content and content on letstakeamoment.com you must ask for permission first before creating any content inspired by Pastor Natalie and letstakeamoment.com. Not all requests will be granted. In addition, if inspired by content and have permission you must credit and attribute Pastor Natalie and letstakeamoment.com