I want to welcome Guest Blog Post from MindBeautySimplicity. If you would like to be a guest blogger please visit GUEST BLOGGING link for more information.
Take a moment to read more from guest post written by Brittany as she shares her thoughts on "How To Romanticize The Holiday Season As a Newly Married Couple."
My [now] husband and I have been together for 8 years, so married life hasn't felt too different [especially because we've been living together for 3 years prior]. But I feel like Christmas as a newly married couple can be an adjustment period for some couples. There's a lot of compromising and blending of quality time between families. Not to mention, it's so important to romanticize this new phase of your life too! Make it fun, and joyous, and get creative. It's a give-and-take time and can become a beautiful new chapter for the two of you.
Here are a few reminders and ways to romanticize the holiday season as a newly married couple:
Forge Your Own Traditions As Well As Reminisce on The Old Ones
Even when my husband and I were dating, we created tons of our own traditions along with the ones we developed from our families. It's always so fun to learn about each other's memories and traditions from their early years. For instance, my husband's family always makes an elaborate Christmas morning breakfast. The dining room would consist of an elaborate spread of beignets [or as my husband used to call them 'the little pillows'] and an array of classic breakfast foods like eggs, bacon, sausage, and hashbrowns. To make the morning even more festive, we all usually show up in Christmas pajamas!
Forge Your Own Traditions As Well As Reminisce on The Old Ones
My family used to have Christmas Eve at my Nana's house where all my cousins, aunts, and uncles and my family would sit around and exchange gifts as well as have a large dinner.
We quickly learned how the family is so important to both of us. So, we are beyond excited to forge our own traditions as our family grows. A tradition I would love to do in the future would be to travel during the holidays sometimes – like visit NYC, Disney World, or even go out of the country. I love the idea of immersing myself in experiences.
Compromise Compromise Compromise
In all aspects of life – not just the holiday season, compromising is a huge saving grace. Each family wants to spend time with you both and vice versa. It can be difficult to balance it all. Some years, I feel like we are jumping from house to house trying to see as many people as we can in a given day. Over time, we realized seeing one set of family one year and another the next makes it a little easier. Other times, as a couple you may want to boycott the traditions and head on vacation just the two of you. The key is to discuss it as a couple together, listen to both sides and consider each person's wishes and feelings. The holidays can bring on an immense amount of guilt sometimes and we can't all be like 'Santa Clause' per se and visit multiple homes in one night.
Make It Sentimental
Something we love to do as a couple is make the holiday very sentimental, especially with the gift-giving aspect. One year, my husband made me a jar filled with tiny photos of our memories from that year. To this day, it's displayed in our living room, and occasionally – I love looking through the photos and reminiscing over those good times. Other ways we make the holiday season sentimental include picking out a new ornament each year that represents a profound/positive memory of that year. One of my favorite activities is decorating the tree together while listening to Christmas music or watching a classic movie. We also love giving each other letters/cards with heartfelt messages.
Have Some Festive Date Nights
I think it's so important to keep "dating" your partner especially if you are married. I think we can tend to get in the ruts and routines of life and forget about those times we used to make date night a regular thing. A few date ideas my husband and I personally love to include are going ice skating, taking a walk in nature / the snow, reading together at home by the fire, cooking a cozy meal at home, or going out to a restaurant. The dates can be as simple or extravagant as you wish. During the usual day-to-day, a date night at home is our favorite especially when we start watching Christmas classic movies like; It's a Wonderful Life, The Santa Clause, or The Grinch. Here is a nice snack cookie you can enjoy while watching the movies. Fudge Cookies affiliate link
I hope whether you are a newly married couple, a couple with a few or many years on their belt, or a couple that's still in the dating stage – these reminders can always apply. I hope you all have a wonderful holiday season and spend it with those you love. I'd like to thank Natalie for giving me the opportunity to guest post on her blog today.
Read more guest blogposts by Mind, Beauty, Simplicity:
"BEING FURLOUGHED FROM MY JOB LED ME TO A HAPPIER LIFE" "WHY IT'S IMPORTANT TO FIND JOY IN THE SIMPLE MOMENTS"
If you are interested in reading more blog posts by Brittany check out her website: Mind Beauty Simplicity.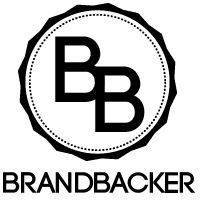 Post Disclaimer
The information contained in this post is for general information purposes only. The information is provided by How To Romanticize The Holiday Season As a Newly Married Couple  and while we endeavor to keep the information up to date and correct, we make no representations or warranties of any kind, express or implied, about the completeness, accuracy, reliability, suitability or availability with respect to the website or the information, products, services, or related graphics contained on the post for any purpose. Letstakeamoment blog -Pastor Natalie is the owner and creator of the blog www.letstakeamoment.com. No one has permission to copy any content on letstakemoment.com including all social media platforms for letstakemoment.com blog. If inspired by Pastor Natalie's content and content on letstakeamoment.com you must ask for permission first before creating any content inspired by Pastor Natalie and letstakeamoment.com. Not all requests will be granted. In addition, if inspired by content and have permission you must credit and attribute Pastor Natalie and letstakeamoment.com