A LITTLE BIT ABOUT ME
"Let's Examine Moments Together" ~ Pastor Natalie




ABOUT
Hello, I am Pastor Natalie and I want to take this moment to thank you for joining me on my blog! Here, you will find encouragement, laughter and real life moments! I believe it is important that we "pause" and take time to "Examine This Moment" every day!
Over time, I have come to realize that we must take pauses or we are just experiencing life passing us by quickly! Everyday there are several moments that we can perhaps all talk about and be an encouragement to someone else with. It is my hope that you will read my blog and let me hear from you and even share with me as I share with you! Let's take time to "examine this moment" together!
BIO
Pastor Natalie has been in ministry for over 20 years with the love of her life, her husband, Pastor Chris. In 2010, God lead Pastor Natalie and her husband to start their own ministry, Resplendency. Pastor Natalie loves getting to encourage people to walk in their God given destiny. In addition, she started her blog, letstakeamoment.com about five years ago to write about everyday moments. Some of her blogs will include Biblical encouragement to walk out your Christian faith in everyday life. Pastor Natalie also currently has Examine This Moment Youtube and TikTok. 
— There are several feature articles and guest posts I have been honored to be a part of. Make sure you check out all my blogs today. Here is one feature post I wrote: MCWEN
Connect with Pastor Natalie on the following platforms:
| Instagram | Twitter | Facebook | YouTube| TikTok
Email: takeamoment26@gmail.com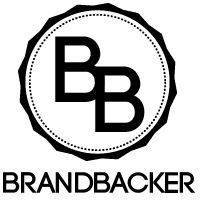 Post Disclaimer
The information contained in this post is for general information purposes only. The information is provided by ABOUT and while we endeavor to keep the information up to date and correct, we make no representations or warranties of any kind, express or implied, about the completeness, accuracy, reliability, suitability or availability with respect to the website or the information, products, services, or related graphics contained on the post for any purpose. Letstakeamoment blog -Pastor Natalie is the owner and creator of the blog www.letstakeamoment.com. No one has permission to copy any content on letstakemoment.com including all social media platforms for letstakemoment.com blog. If inspired by Pastor Natalie's content and content on letstakeamoment.com you must ask for permission first before creating any content inspired by Pastor Natalie and letstakeamoment.com. Not all requests will be granted. In addition, if inspired by content and have permission you must credit and attribute Pastor Natalie and letstakeamoment.com