As a writer, you may get to the place where you would like to make money doing what you love, 'writing.' I met Della (known as Della loves Nutella) on social media where she introduced me to the 'The Writer's Job Newsletter.' Take a moment with me to learn more.
First, to receive this weekly newsletter you have to sign up with an email. It is then that you are introduced to what is included for every writer. I have to say, I am really impressed. The newsletter includes inspiration for writers in the form of a short encouragement. In addition each newsletter includes paid writing competitions you can enter and a variety of remote writing gigs you can apply for and get paid while doing what you love. I particularly appreciated that the newsletter is very informative and entails direct links to the variety of remote jobs you can apply to. There are testimonials and even a "SHOUT-OUT" to a featured writer each week. I was honored to be featured on the newsletter too. You can check it out on their latest Sunday newsletter edition: here.
Overall, I would recommend each one looking for a paid writing gig to sign-up for The Writer's Job Newsletter (TWJN) today. I included a link for you to check out more and consider signing up today to receive it. Keep in mind, the newsletter will only be sent to you via email once a week on Sundays. To check out more you can follow on their Twitter page too.
Thank you Della for sharing this newsletter with me and giving me the opportunity to share with others. Remember you can also check out Della's blog: "Della Loves Nutella." I would love to hear from you and know how you liked the newsletter too. I enjoy taking moments with each of you.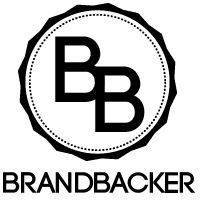 Post Disclaimer
The information contained in this post is for general information purposes only. The information is provided by CHECK OUT THE WRITER'S JOB NEWSLETTER FOR PAID WRITING GIGS AND MORE and while we endeavor to keep the information up to date and correct, we make no representations or warranties of any kind, express or implied, about the completeness, accuracy, reliability, suitability or availability with respect to the website or the information, products, services, or related graphics contained on the post for any purpose. Letstakeamoment blog -Pastor Natalie is the owner and creator of the blog www.letstakeamoment.com. No one has permission to copy any content on letstakemoment.com including all social media platforms for letstakemoment.com blog. If inspired by Pastor Natalie's content and content on letstakeamoment.com you must ask for permission first before creating any content inspired by Pastor Natalie and letstakeamoment.com. Not all requests will be granted. In addition, if inspired by content and have permission you must credit and attribute Pastor Natalie and letstakeamoment.com