Receiving this homemade treat caused me to genuinely appreciate ALL things. Yes, a homemade cookie given to me brought me to complete THANKSgiving. God has done some amazing things in my life over the years and it is necessary to remember the Lord! We might think we are thankful for all the blessings but I'm also talking about some hard places that had to be taken. Are you genuinely thankful? Let's take a moment to discuss, "Genuinely thankful."
This blog would become too long to read in one setting if I began to discuss what I mean by genuinely appreciating ALL things. But I do want to share some of them as I hope they will not only encourage you but will provoke you to share too. Being a genuinely thankful person stems from a heart that has had to walk through both the good and bad, the happy and the sad and know that in it all God has been with me.
As I write this, I am overwhelmed with the thought of, "Where do I even begin?" I sense to share about the way God has moved over the past few years in my life. There may be those who may be aware or maybe you are just learning that a few years ago my husband and I stepped out in faith to launch a ministry named, "Resplendency." After years of fasting and praying and waiting on God we believe He confirmed His plans to do so through a variety of circumstances including people, places and timing.
Since launching, we have had some incredible times in the Lord and some intense times of testing. We have experienced God do incredible miracles in the lives of others and in our own. A couple of years ago, we believed it was time to go deeper still by faith and rented a building where we faced some real trials and we could not open the doors for the first 6 months while still having to pay rent.
We now find ourselves in a place of God calling us and stretching our faith even more. We know how important it is to not limit God and not tell Him how to do things. Rather, stay humble, call upon Him and wait and watch Him move.
At the same time in the mist of these things, I find my mother's health deteriorating and other dear family members going through some very trying times physically, etc. I also was injured in a car accident with severe pain.
To say the least, as mentioned earlier can you be thankful even in these things? When you walk with God by faith and NOT by sight, you learn to be content in Him in ALL things. You learn with God… even when I go through… you are still there with me.
So yes, I am full of thanksgiving but not only in this season of Thanksgiving but I learned how important it is to be thankful in ALL things at all times. As I wait on God regarding what He has next, I am thankful. As I reflect on my circumstances, I am thankful. I don't wait to see 'if God' or 'when God' then I will be thankful. I know how important it is to be thankful always. I understand that God knows best and will work things out for my good.
Now, I shared just a very few things with you. I would honestly love for you to share too. Let me hear from you. What have you walked through and have remained in faith and been sincerely thankful to God even though? Your stories encourage others. We are not alone. We each are having our story written. Sharing, not complaining about your experiences can bring hope and encouragement to others.
Read more blogs: During this Time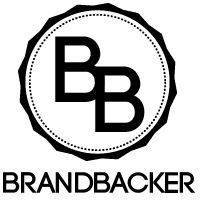 Post Disclaimer
The information contained in this post is for general information purposes only. The information is provided by GENUINELY THANKFUL and while we endeavor to keep the information up to date and correct, we make no representations or warranties of any kind, express or implied, about the completeness, accuracy, reliability, suitability or availability with respect to the website or the information, products, services, or related graphics contained on the post for any purpose. Letstakeamoment blog -Pastor Natalie is the owner and creator of the blog www.letstakeamoment.com. No one has permission to copy any content on letstakemoment.com including all social media platforms for letstakemoment.com blog. If inspired by Pastor Natalie's content and content on letstakeamoment.com you must ask for permission first before creating any content inspired by Pastor Natalie and letstakeamoment.com. Not all requests will be granted. In addition, if inspired by content and have permission you must credit and attribute Pastor Natalie and letstakeamoment.com