I'm sure you have heard the statement, 'Stay in your lane." For some, they may see this as limitations and for others they may see it as remaining focused on the course set for them. Let's take a moment to discuss, "Run your race."
Every believer gets the encouragement to walk, live, and even run by faith and NOT by sight. Living in this way, brings with it an ability to look beyond what you see in the natural and resist any obstacle as you live your life. There is an important aspect to running your race, you must understand the responsibility to endure every season. God wants to strengthen our faith and mature us throughout.
For some staying in their lane can seem like they have only one way to do things that is where they can begin to put limitations upon themselves. When we limit ourselves we also limit our faith to believe for more. God does not want us to get caught up with what we cannot do but rather where He wants to take us by faith.
Running your race means you see that each person has their own life to live, so why compare yourself with others. Many times when you find yourself doing these things, you can begin to look at yourself as better than the other or more qualified but that is not our business. God knows the plans he has for each of us and He promises that He orders our steps. We are the ones who choose to obey where He is leading. It is amazing how vital it is for every believer to recognize this. You see, when we disobey what He has intended for us, He will either take us a long way around to bring us back to where He intended or He may entrust the very thing meant for us to someone else.
Run your race, stay the course and remain in your lane. After-all this is your story being written. It may be very difficult along the way, but with God's sovereign hand holding you, there is nothing too hard for you. I believe God is encouraging His children to endure to the end.
Please let me hear from you. Each of our stories encourage others. Have you found running your race has become challenging. Do you believe you have been guilty of comparing yourself with others and that has caused you limitations or pride? God wants us to be encouraged that He knows what is best for each of us. Knowing that He has the best plans for us should reassure us to keep going. Stay in your lane along the way and don't allow yourself to get off course.
Read more blogs: "Run your race" "Comparisons"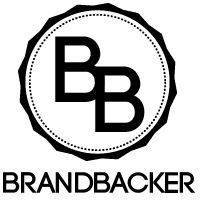 Post Disclaimer
The information contained in this post is for general information purposes only. The information is provided by STAY IN YOUR LANE and while we endeavor to keep the information up to date and correct, we make no representations or warranties of any kind, express or implied, about the completeness, accuracy, reliability, suitability or availability with respect to the website or the information, products, services, or related graphics contained on the post for any purpose. Letstakeamoment blog -Pastor Natalie is the owner and creator of the blog www.letstakeamoment.com. No one has permission to copy any content on letstakemoment.com including all social media platforms for letstakemoment.com blog. If inspired by Pastor Natalie's content and content on letstakeamoment.com you must ask for permission first before creating any content inspired by Pastor Natalie and letstakeamoment.com. Not all requests will be granted. In addition, if inspired by content and have permission you must credit and attribute Pastor Natalie and letstakeamoment.com