There is something about when we recognize that God has plans for your life. Each of us has a purpose and there are things that specifically we have been called to do. God does not want any of us to wander aimlessly but desires that we go to Him and trust Him to lead us and guide us in the way we should go. This takes faith to do so. Let's take a moment together and discuss what does it mean to 'run your race.'
I am sure you have heard others mention, "Stay in your lane." Or perhaps you have heard, "Run your race." This may sound harsh to some but there is a lot of truth in these words. Unfortunately, if you are not careful you may see someone else in their calling and desire the same which results in an attempt to "piggyback". You must understand that as we discussed in the beginning that God calls each of us to our own specific race so we are not attempt to run someone else's. Do not assume a right to someone else's achievements that you never worked hard to achieve. Along your path, you may find this is not meant for me and I must move on or will not achieve what is meant for me. Also, never take on what is not yours as you may carry on a load that leads you to no peace and no contentment.
With all this said, you must take time in prayer. Seek God's heart. Seek His will. Seek His plans. He desires good things for each of us and will be with us even in the most difficult times. It is not only about trying harder. You may end up so disappointed and frustrated if you are pushing to do something not meant for you. Thank God by faith and let His peace by your guide. Don't only go by the guidance of what others believe you should be doing. Some will speak things that are never meant for you. Sometimes you can trust someone's words more than what God has spoken to you and eventually regret this. Most importantly, as you share with those you trust, ask them to pray with you and for you for God's will and plans for your life. Those that care sincerely for you will be glad to do so. Otherwise, you may be seeking approval of others and live with wanting to prove yourself all your life.
Please understand every believer can walk in this way with God. We can approach God with the confidence that Father knows best and will direct me gently as we trust Him. I have learned this over the years and can say I have experienced His faithfulness continuously even if I have missed it.
Let me hear your heartfelt stories. I would love to hear how you believe your 'race' is going. Walking with God is a true and fun adventure and I would love to hear your experiences since you have decided to walk with Him.
Read more blogs: "Stay in your lane" "Comparisons"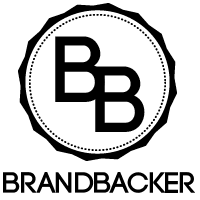 Post Disclaimer
The information contained in this post is for general information purposes only. The information is provided by Run your race and while we endeavor to keep the information up to date and correct, we make no representations or warranties of any kind, express or implied, about the completeness, accuracy, reliability, suitability or availability with respect to the website or the information, products, services, or related graphics contained on the post for any purpose. Letstakeamoment blog -Pastor Natalie is the owner and creator of the blog www.letstakeamoment.com. No one has permission to copy any content on letstakemoment.com including all social media platforms for letstakemoment.com blog. If inspired by Pastor Natalie's content and content on letstakeamoment.com you must ask for permission first before creating any content inspired by Pastor Natalie and letstakeamoment.com. Not all requests will be granted. In addition, if inspired by content and have permission you must credit and attribute Pastor Natalie and letstakeamoment.com