This blog post contains affiliate links. Please read: disclaimer.
I have mentioned before that I am a true marvel fan. When it comes to Spider-Man, he is one of my favorites. I will be careful with spoilers but may include some honestly. I so enjoyed this film that I have watched it three times already since it premiered and hope to watch it again. Why? Let's take a moment to discuss "My thoughts on Spider Man: No Way Home."
This new MCU movie had me on the edge of my seat from the beginning. It not only bought laughter, but also tears, anger and wonder. To know that Spider-Man was now on to its third movie, bought great expectation. We experience him in a very difficult position as everyone now knows that Peter Parker is "Spider-Man." SPOILER ALERT: From that moment on, so much transpires quickly with some help from Dr. Strange and others. It was so wonderful to see characters return from the original first Spiderman including: Dr. Otto Gunther Octavius, Goblin and Electro and others in this film.
I want to be careful not to say too much and not share spoilers although I would love to. I would recommend for the true Marvel fans go and see, "Spider-Man: No Way Home." You will be glad you did. It is such an enjoyable movie to watch. You will see how others in the MCU come together too.
Let me know your thoughts on the new movie: "Spider-Man: No Way Home." I would love to hear when you get to watch it too. I honestly believe, if you have not been able to enjoy all of the MCU, this one will inspire you to begin watching several of the previous movies, and other Marvel series such as "Hawkeye" (now playing) that you can enjoy on "Disney Plus."
***I also wrote about another of my absolute favorites in the MCU, "My Thoughts on Black Widow." ***
(Header Image Credit: Sony Pictures and Marvel Studios)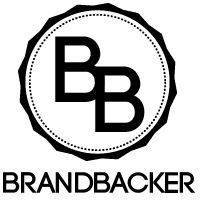 Post Disclaimer
The information contained in this post is for general information purposes only. The information is provided by MY THOUGHTS ON SPIDER-MAN: NO WAY HOME and while we endeavor to keep the information up to date and correct, we make no representations or warranties of any kind, express or implied, about the completeness, accuracy, reliability, suitability or availability with respect to the website or the information, products, services, or related graphics contained on the post for any purpose. Letstakeamoment blog -Pastor Natalie is the owner and creator of the blog www.letstakeamoment.com. No one has permission to copy any content on letstakemoment.com including all social media platforms for letstakemoment.com blog. If inspired by Pastor Natalie's content and content on letstakeamoment.com you must ask for permission first before creating any content inspired by Pastor Natalie and letstakeamoment.com. Not all requests will be granted. In addition, if inspired by content and have permission you must credit and attribute Pastor Natalie and letstakeamoment.com