This blog post contains affiliate links. Please read: disclaimer.
It's the most wonderful time of the year! Happy Holidays everyone! Wishing each of you a very Merry Christmas and a wonderful New Year. I was excited to participate in this holiday tag. I want to sincerely thank both Allison Nutmeg Diaries and Victoria St. Michael for the tag. Take a moment and read their 2021 Holiday tags too.
Now let me share a few of my favorite things with my answers:
1-WHAT IS MY FAVORITE HOLIDAY MOVIE?

One of my most favorite holiday movies is "HOME ALONE." I love getting together with my family and enjoy this movie together. It really does not get old to us as we each enjoy watching it together. I also love watching other Christmas movies each year.
Another of my absolute favorites that I have to include is "CHARLIE BROWN CHRISTMAS."
2-WHAT IS THE BEST WAY TO SPEND A SATURDAY IN DECEMBER?
One of my absolute favorite things that I really enjoy to do on a Saturday in December is driving in the evening and look at decorations and Christmas lights. It has been one of my most memorable moments each year to enjoy during the holidays.
3– WHAT'S YOUR FAVORITE HOLIDAY SONG?

Friends, I have to be so completely honest. There are so many wonderful Christmas songs, however my absolute favorite is: "Nat King Cole – "The Christmas Song" (1961) Not only do I love listening to this song throughout the holiday season but especially on Christmas morning.
4- WHAT DO YOU TYPICALLY EAT DURING THE HOLIDAYS?

My family knows how much I love to cook and will make a variety of dishes. However, when it comes to the holidays, we usually will go out as a family to a restaurant to eat. This has become more of a tradition for us. They love to give me a break as well as for us to enjoy our time together out on Christmas Eve and day. This year the week before Christmas, I will be making a turkey dinner and they will be bringing side dishes. I love this time together with family.
5- WHAT IS YOUR FAVORITE CHRISTMAS COOKIE OR HOLIDAY TREAT?

I have to admit cookies are pretty enjoyable during the holidays. I am so completely glad there are options for me as I have dietary restrictions. I love chocolate chip cookies for sure. I also enjoy pumpkin pie and other desserts. I have come across some pretty delicious recipes in the writing community too.
You may also like these dairy free and gluten free fudge chocolate cookies
6- WHAT FICTIONAL CHARACTER WOULD YOU WANT TO SPEND THE HOLIDAYS WITH?

I can honestly name a few. But, for this answer I would love to host a Christmas themed gathering with some of my favorites from the Marvel Universe; like Spiderman, Ironman, Black Widow and Captain America, just to name a few. This would include Christmas-themed decorations, desserts, and movies and most importantly, we would come together around the Christmas tree and talk about the Christmas story before we exchanged gifts. I would allow each of them time to share their hearts too and let them say what they enjoy most about this time of year.
7- CAN YOU NAME ALL OF SANTA'S REINDEER?

Yes I can: Rudolph the red-nosed reindeer, Blitzen, Donner, Cupid, Comet, Vixen, Prancer, Dancer and Dasher.
8- WHERE WOULD YOU LIKE TO VISIT DURING THE HOLIDAY SEASON?
For me honestly, there is no place like home for the holidays. However, if I could visit New York City during the holidays would definitely be extremely fun. Just to name a few things while visiting New York City, I could see Rockefeller Center to see the Christmas tree and enjoy ice skating. Also, go to Radio City Music Hall to enjoy their Christmas special which includes the popular rockets.
9- DO YOU LIKE GIVING GIFTS OR RECEIVING GIFTS BETTER? (BE HONEST)

This is a wonderful question. I can sincerely say that I love giving more than receiving. It brings me so much joy to bless others and see how delighted they are with the gifts. Their surprises and smiles mean so much to me. However, I have to admit, it also means a lot to me when I am genuinely thought of and someone not only gives me a gift but they really took to heart the gift they give.
10- WHAT IS THE BEST GIFT YOU'VE EVER RECEIVED?
Personally, this is honestly a big question for me . First, I would like to say that spiritually knowing that my life has been forever changed because of the 'reason for the season.' Christmas is God's love demonstrated to us by giving the greatest gift ever… "The birth of Jesus Christ." Outside of this, includes a incredible gift received several years ago when my now husband asked me to marry him a few days before Christmas. This is a Christmas I will not ever forget.
***You may like to read: "Make it special" "IT'S CHRISTMAS"
Thank you again Allison and Victoria for the Holiday tag. Please take a few moments to read their Holiday tags too. I would now like to tag some others so they too can share their answers. It can be done through either your blog (if you have one) or social media channels! Have fun, I'm looking forward to seeing everyone's answers to these adorable holiday questions. Be sure to tag me in your responses so I can read them all!
– Vourneen The Plain Simple Life
– Kukana Ana Fashion by Kukana
-Christina The Think Good Factor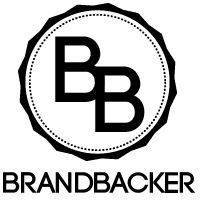 Post Disclaimer
The information contained in this post is for general information purposes only. The information is provided by THE 2021 HOLIDAY TAG and while we endeavor to keep the information up to date and correct, we make no representations or warranties of any kind, express or implied, about the completeness, accuracy, reliability, suitability or availability with respect to the website or the information, products, services, or related graphics contained on the post for any purpose. Letstakeamoment blog -Pastor Natalie is the owner and creator of the blog www.letstakeamoment.com. No one has permission to copy any content on letstakemoment.com including all social media platforms for letstakemoment.com blog. If inspired by Pastor Natalie's content and content on letstakeamoment.com you must ask for permission first before creating any content inspired by Pastor Natalie and letstakeamoment.com. Not all requests will be granted. In addition, if inspired by content and have permission you must credit and attribute Pastor Natalie and letstakeamoment.com