This Christmas is so different for many. It is not because we won't be celebrating the birth of Jesus but because it's overwhelming to take in all that has taken place this year and to see so many hurting around me. Christmas has always meant so much more to me than gifts and all the commercialism. It is the time we recall God's love and mercy demonstrated to the entire world. Let's take a moment together to discuss "It's Christmas."
It is my prayer this Christmas to remember all that are hurting and ask God to be with each one in a special way. To bring comfort to every heart and to remind each of us we are not alone in all that has taken place this year. May we each take in God's love and receive the greatest gift of love this Christmas.
Right now, I embrace where we are and take hold by faith where God wants to take us. I hold on to Jesus and think about how all heaven and earth rejoiced at His birth. Let's take some time to silent our hearts and take in this moment of how God demonstrated His love to us when He gave us Jesus.
Let me hear from you, your stories bring encouragement to others. Let's continue to take moments together. Share sincerely what this Christmas means to you.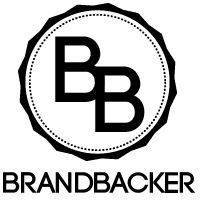 Post Disclaimer
The information contained in this post is for general information purposes only. The information is provided by IT'S CHRISTMAS and while we endeavor to keep the information up to date and correct, we make no representations or warranties of any kind, express or implied, about the completeness, accuracy, reliability, suitability or availability with respect to the website or the information, products, services, or related graphics contained on the post for any purpose. Letstakeamoment blog -Pastor Natalie is the owner and creator of the blog www.letstakeamoment.com. No one has permission to copy any content on letstakemoment.com including all social media platforms for letstakemoment.com blog. If inspired by Pastor Natalie's content and content on letstakeamoment.com you must ask for permission first before creating any content inspired by Pastor Natalie and letstakeamoment.com. Not all requests will be granted. In addition, if inspired by content and have permission you must credit and attribute Pastor Natalie and letstakeamoment.com