Recently, with the holidays coming up, I was asked, "What would you like?" This question really hit me in a different way when asked. I paused, began to consider all that I already have, and started to think, what would I really like? Let's take a quick moment to discuss, "How would you respond?"
As I thought more about this question, I sincerely felt like crying. You may ask, "why?" First, it came from someone very dear to me, and second, it is a very hard question. It also felt as though, God was asking, 'how would you respond?' He is so faithful to supply ALL my needs and has gone above and beyond to give me the desires of my heart very often even if I had to wait for them.
The more I think of this question, it also touched me because it was expressed as, "I do not want to just give you just anything. I want to give you something that you would really value and appreciate." I have taken time with this and still need to get back to this person. More than material things that are here today and gone tomorrow, I sincerely want more of God in my life and opportunities to do more for Him. I will be honest with this person about how my heart is full, and I will also share some things that they can consider. I can honestly say that because I was asked like this, I am already very blessed and would greatly appreciate whatever this person will choose to get for me. I love and appreciate cheerful givers who do not look for anything in return. That to me is a sincere heart of giving.
Perhaps, like me, you have been asked this question too. For me, Christmas is not about what someone can give me, rather is about celebrating the true meaning. I am someone who sincerely loves to give to others and genuinely see them appreciate it. However, I must continue to be good at receiving. I have learned the importance of giving without wanting anything in return.
I would love to hear your stories. Share how you would answer this question. Maybe at one time, you would have answered one way and now maybe you would answer differently. Remember sharing your experiences with others brings encouragement to their hearts too. Thank you for taking moments with me. I am wishing you all a wonderful Christmas Season.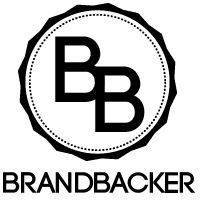 Post Disclaimer
The information contained in this post is for general information purposes only. The information is provided by HOW WOULD YOU RESPOND? and while we endeavor to keep the information up to date and correct, we make no representations or warranties of any kind, express or implied, about the completeness, accuracy, reliability, suitability or availability with respect to the website or the information, products, services, or related graphics contained on the post for any purpose. Letstakeamoment blog -Pastor Natalie is the owner and creator of the blog www.letstakeamoment.com. No one has permission to copy any content on letstakemoment.com including all social media platforms for letstakemoment.com blog. If inspired by Pastor Natalie's content and content on letstakeamoment.com you must ask for permission first before creating any content inspired by Pastor Natalie and letstakeamoment.com. Not all requests will be granted. In addition, if inspired by content and have permission you must credit and attribute Pastor Natalie and letstakeamoment.com