As a little girl, I still have this memory of when my parents bought me a brand-new pair of sandals. For me, they were the most beautiful in the whole world. I can still remember the smell of leather they had. The color was tan, and they fit perfectly for me. Take a moment with me to discuss, "Gifts that leave an impression."
I must admit I could not wait to wear these new sandals out and especially to school. It meant so much to have these new shoes. At that point, I forgot about my sneakers and only wanted to wear these brand-new sandals. They just made me feel so special.
You may question, how can I remember them so much and so clearly? Perhaps you may be wondering what made these sandals so special. You see I remember when I was told I would get them. Then my parents kept their word, and I now actually had these sandals on.
I laugh because as I write this, I can see that I now am still the same not only when someone promises something and fulfills their word but especially when it comes to holding on to promises in the Bible. I can remember the different moments when I came to God with specific needs and knew with certainty, He would take care of them. I may not have known how. I may not have known when. But I just knew by faith He would take care of me. I just knew because like my sandals, I saw that He kept His Word and remained faithful to meet all my needs.
The important thing I have realized is that there may be times that I thought would happen differently, but it was still for my good. I have recognized making promises is important to 'mean what you say' or do not promise these things. Also it's vital that we do not place unnecessary expectations on others. I also have grown in my faith and trust in the fact that God knows best. There have been so many times in prayer that I will say, "not my will but yours because you God know what is best."
Now let me hear your stories. Have you received gifts that really impressed you? Do you have any specific memories of getting something you really desired as a little child? Also, I would love to hear how you have experienced God's faithfulness recently and in the past. These are moments that matter. Thank you for taking moments with me.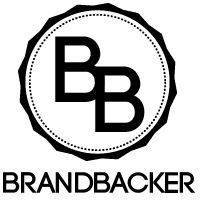 Post Disclaimer
The information contained in this post is for general information purposes only. The information is provided by GIFTS THAT LEAVE AN IMPRESSION   and while we endeavor to keep the information up to date and correct, we make no representations or warranties of any kind, express or implied, about the completeness, accuracy, reliability, suitability or availability with respect to the website or the information, products, services, or related graphics contained on the post for any purpose. Letstakeamoment blog -Pastor Natalie is the owner and creator of the blog www.letstakeamoment.com. No one has permission to copy any content on letstakemoment.com including all social media platforms for letstakemoment.com blog. If inspired by Pastor Natalie's content and content on letstakeamoment.com you must ask for permission first before creating any content inspired by Pastor Natalie and letstakeamoment.com. Not all requests will be granted. In addition, if inspired by content and have permission you must credit and attribute Pastor Natalie and letstakeamoment.com