I recently had the opportunity to write an article on Teagal eMagazine where I shared my experiences with "Making a Major Move." It is funny, I have made several moves in my life, honestly. However, this particular one has left a real impact on my life when I made a major move from one state to another.
Any change can be stressful in our lives. For example: whether it is making a dietary change, location change, job change, relationship change, etc. It really can have an impact on your life. The important part to consider is whether to step out and make the move or will you limit yourself because it seems too scary. I think it is important that we each make these pivotal movements especially when we can determine the importance of doing so. We need to keep in mind how can I become better with this decision I am making.
Moving from any place to another, especially when it is a major move can be so stressful. The time I moved from one state to another was so incredibly stressful, I really must be honest about it. I would love for you to take a moment to read my article on Teagal eMagazine where I talk openly about how this decision not only impacted me but my entire family.
I would love to hear about the moves you have made. Were they major and how did it impact you? Share your stories and bring encouragement to others. Let's continue to take moments together.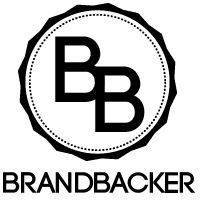 Post Disclaimer
The information contained in this post is for general information purposes only. The information is provided by MOVING CAN BE STRESSFUL and while we endeavor to keep the information up to date and correct, we make no representations or warranties of any kind, express or implied, about the completeness, accuracy, reliability, suitability or availability with respect to the website or the information, products, services, or related graphics contained on the post for any purpose. Letstakeamoment blog -Pastor Natalie is the owner and creator of the blog www.letstakeamoment.com. No one has permission to copy any content on letstakemoment.com including all social media platforms for letstakemoment.com blog. If inspired by Pastor Natalie's content and content on letstakeamoment.com you must ask for permission first before creating any content inspired by Pastor Natalie and letstakeamoment.com. Not all requests will be granted. In addition, if inspired by content and have permission you must credit and attribute Pastor Natalie and letstakeamoment.com