We made it to the end of 2020 and for many of us, we greatly rejoice! It's a great time to reflect on how good God has been in the mist of so much change. Like so many, I may not have liked the way this year affected life, but still I can say, with every adjustment God granted peace. Let's take a moment together and discuss, "Here it comes."
It is funny when you consider that as you crossed into this year (2020), no one would have thought it would have turned out the way that it did. With that said, I think it is important to remember this and consider how many are affected by so much in life constantly around us and we may not be aware of it. When this pandemic hit, like it or not it impacted everyone in one way or another. We may not like to meet change when it hits us as blatantly as it did, but we honestly had no choice.
With this in mind, I believe this year was a year to reflect on 'home' more than ever. Many had to adjust to working from home and some even had to teach children. This bought the reality of how important so much of life happens around us and we just have to keep going. Bringing all we do 'home' caused a greater reality to so many and I believe even a deeper appreciation.
Now, with still uncertainty, we prepare to cross over into another year (2021). We have to be ready for more changes ahead. Like it or not, life has changed since this pandemic and it is not completely done yet. Even with vaccines etc., we must settle in our hearts God you are in control of it all and I must make the decision to trust you completely. You see God brings assurance and hope to our hearts no matter what we face.
Doing life differently does not mean it cannot become for us a blessing. It is my prayer that God will take care of all our needs as we cross over into another year. He is good and promises to take care of us every day. There is no one like Him and I want to extend to you, take a moment to talk to Him as you enter this New Year. Don't be without Him. It really is our choice. I pray God will grant peace to many lives, health, provisions and a sustaining anchor of hope.
Wishing each of you a very "Happy New Year." Let me hear from you. I am going to be doing more in 2021. I want you to join me. Your stories help to encourage others too.
Read more NEW YEAR blogs: "2017" "EMBRACING THE HERE AND NOW" "THE INVITATION"  "TURNING THE PAGE"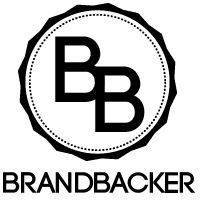 Post Disclaimer
The information contained in this post is for general information purposes only. The information is provided by HERE IT COMES and while we endeavor to keep the information up to date and correct, we make no representations or warranties of any kind, express or implied, about the completeness, accuracy, reliability, suitability or availability with respect to the website or the information, products, services, or related graphics contained on the post for any purpose. Letstakeamoment blog -Pastor Natalie is the owner and creator of the blog www.letstakeamoment.com. No one has permission to copy any content on letstakemoment.com including all social media platforms for letstakemoment.com blog. If inspired by Pastor Natalie's content and content on letstakeamoment.com you must ask for permission first before creating any content inspired by Pastor Natalie and letstakeamoment.com. Not all requests will be granted. In addition, if inspired by content and have permission you must credit and attribute Pastor Natalie and letstakeamoment.com