Wow, what a total honor to be nominated! It is with sincere thanks to Brittney for the nomination for "Outstanding Blogger. " I encourage you to check out her blog & make sure to follow her. I would like to  share a little about myself and nominate a few other deserving bloggers in the community.
RULES:
1. Provide a link to the creator's original award post.
2. Answer the questions provided.
3. Create 7 unique questions.
4. Nominate up to 10 bloggers. Ensure that they are aware of their nomination. Neither the award's creator nor the blogger that nominated you can be nominated.
5. Now let's continue to support and cheer each other throughout 2021 for the Outstanding Blogger Award!
Now here are Brittney's questions along with my answers:
1.  Question: What are your blogging goals for 2021?
My blogging goals for this year of 2021 include writing more content that brings encouragement to reach even more people, update my website, invite others to join me as a guest blogger on my website and gain more insights to be a successful writer.
2. Question: What was something positive that happened last year?
There were many positive things that happened in the mist or a very unique year for many. One thing I can mention is that every time I needed something from the store during early months of the months of the pandemic, I would find it. I sincerely take nothing for granted.
3. Question: What is your niche / favorite thing to write about?
I greatly love to write encouraging words for the everyday moments we face.
4. Question: Who inspires you the most in life?
Honestly, God is my number one. My adult children inspire me the most. To see them so focused, tenacious, determined and purposeful moves me very often.
5. Question: Where would you want to travel next when it's safe to do so? First place I would love to travel to is to visit my family in New York. I really miss them and think of them often.
6. Question: What inspiring message would you want your readers to know?
I would like to tell my readers that no matter what it looks like, please don't quit. Purpose in your heart that you will keep going. Look to God and invite Him to give you strength and direction every day.
7. Question: Is there a topic you wish to write about, but are afraid of the reaction?
I honestly would not say I am afraid of writing a topic that would cause a unique reaction. I only try to be sensitive to others while bringing encouragement. I do believe that there are some topics that can be written that perhaps some may or may not admit that they are guilty of. Many are quick to see the wrong others do but not quick to see themselves.
NOW HERE ARE MY QUESTIONS FOR EACH OF YOU:
1. Tell us your 2021 goals for your blog.
2. How do you plan on implementing your goals for your blog in 2021?
3. What inspires you to write your blogs?
4. Why did you begin your blog?
5. What have you learned about yourself in writing your blogs?
6. What would you change about your blog?
7. How do you feel about collaborating on your blog?
MY NOMINEES
headphonesthoughts.com
kayleighzaraa.com
chlodoeslife.com
missmanypennies.com
thesanitymentality.wordpress.com
Please make sure to check out all the bloggers I mentioned. I highly recommend each and encourage you to follow them. I also want to sincerely thank Brittney for nominating me. I also really appreciated your questions.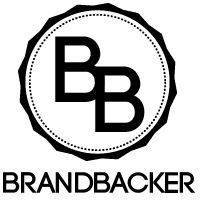 Post Disclaimer
The information contained in this post is for general information purposes only. The information is provided by OUTSTANDING BLOGGER AWARD and while we endeavor to keep the information up to date and correct, we make no representations or warranties of any kind, express or implied, about the completeness, accuracy, reliability, suitability or availability with respect to the website or the information, products, services, or related graphics contained on the post for any purpose. Letstakeamoment blog -Pastor Natalie is the owner and creator of the blog www.letstakeamoment.com. No one has permission to copy any content on letstakemoment.com including all social media platforms for letstakemoment.com blog. If inspired by Pastor Natalie's content and content on letstakeamoment.com you must ask for permission first before creating any content inspired by Pastor Natalie and letstakeamoment.com. Not all requests will be granted. In addition, if inspired by content and have permission you must credit and attribute Pastor Natalie and letstakeamoment.com