I sincerely want to thank headphonesthoughts.com for this nomination. You are an incredible writer! What an honor it is that you nominated me for the Blogger Recognition Award. I enjoy reading your thoughts in your writing about lifestyle and in those funny and serious times. If you aren't following her yet, I suggest you do so today! Her posts are so helpful & stirring. Please follow headphonesthoughts.com/"
HERE ARE THE RULES:
1. Thank the blogger that nominated you & provide a link to their site
2. Do a blog post about this award
3. Give a brief summary about how you started your blog
4. Give two pieces of advice for any new blogger
5. Select at least 10 other bloggers for this award
6. Let each nominee know you've nominated them & provide them with your link to your post
HERE ARE MY QUESTIONS:
• What has been one of your most proudest moment in your blogging journey?
• What has been something you have had to overcome / learn in the blogging world?
• What's something that helps you keep going during these pandemic times?
• What's your favorite form of self care?
• What is one misconception people have about you?
• If you could give your younger self one piece of advice, what would it be?
HERE ARE MY ANSWERS:
I sincerely enjoy bringing encouragement both in speech and in writing. I decided to begin writing about everyday moments. Everyday, there are several moments we can perhaps all talk about and be an encouragement to someone else with.
As I began my blog, I noticed there were those who really enjoyed reading them, commenting and sharing them with others. Recently, I wrote about keeping prayer a priority, I really appreciated the response as some mentioned they noticed how they were not spending time to pray as they used to before the pandemic.
Some really proud moments first and foremost are that I have been an invited blogger on other sites and organizations after becoming a blogger. Receiving this blogger recognition truly makes me proud too, I must admit.
Something very important that I had to learn and am still working on is to write purely. I want to make sure that my writing is clear and brings encouragement to everyone taking time to read them. I don't want to be selfish in my writing but consider the one reading my blogs. I like to hear from my readers and sincerely appreciate when they share my writings with others.
I have to be honest, my first priority is taking time with God in the Bible and in prayer daily. This is something that continues to be helpful for me in my mind, body and spirit.
My favorite thing to do for self-care is exercise. When the gyms closed due to the pandemic earlier this year, I made sure to either take a 30 minute run or go for a walk at least 3-4 times a week.
Perhaps, some may have the misconception that I purposely only write one or two blogs a month. The truth is I sincerely wish I could write more often. I wear several hats and you need to make time when you have a full schedule. Blogging for me is not just a hobby, I really desire to do more and have become more intentional about it. There will be updates coming very soon. So stay tuned.
Pieces of advice, I would give is to make sure you write purposely. Allow yourself to be pure in your writing and work hard at it. I believe every writer has something important to share and there is someone who needs to read it. Let's inspire and encourage one another. Become a cheerleader for others and decide to not only look for praise for yourself alone.
MY NOMINEES
As headphonesthoughts.com nominated me, I would like to take a moment and nominate each of you. All of these bloggers mentioned are doing amazing things in the blogging world & really putting the work in. I recommend you go follow each & every one of them.
Demi Le Huray Blogs @DemiLeHuray
Simone | Beautymone | Beauty Blogger @beautymone
Sabrine Elouali (EDMyJourneyOCD) @EloualiSabrine
Lauren @bournemouthgirl
Nia | Wellness + Lifestyle Blog @whatniaknows
Kelly Stamps @mrskellystamps
Vinnenroute @vinnenroute
Mo Mydlo @momydlo
Honored to be nominated also for: "OUTSTANDING BLOGGER AWARD" "THE GOLDEN BLOGGERZ AWARD"
"THE ENCOURAGING BLOGGER AWARD"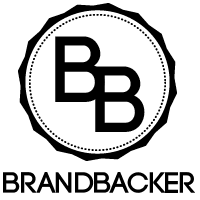 Post Disclaimer
The information contained in this post is for general information purposes only. The information is provided by BLOGGER RECOGNITION AWARD and while we endeavor to keep the information up to date and correct, we make no representations or warranties of any kind, express or implied, about the completeness, accuracy, reliability, suitability or availability with respect to the website or the information, products, services, or related graphics contained on the post for any purpose. Letstakeamoment blog -Pastor Natalie is the owner and creator of the blog www.letstakeamoment.com. No one has permission to copy any content on letstakemoment.com including all social media platforms for letstakemoment.com blog. If inspired by Pastor Natalie's content and content on letstakeamoment.com you must ask for permission first before creating any content inspired by Pastor Natalie and letstakeamoment.com. Not all requests will be granted. In addition, if inspired by content and have permission you must credit and attribute Pastor Natalie and letstakeamoment.com