This blog post contains affiliate links. Please read: disclaimer
With so many talking about Valentine's Day, I wanted to share some things that are important to me not only on a day like this but every day with the one I love. Let's take a moment together to discuss, "What matters to me this Valentine's Day with the one I love."
I know you may be thinking, it is important to make sure you acknowledge the one you love on Valentine's Day and yes, I would agree. However, I believe it's important to let the one you love know how you feel every day. I believe it's necessary to maintain a healthy relationship.
I think it is so important to not make it about things but rather your time… your moments cherished together. Consider all the precious things you really love and appreciate about one another. When you do so, you will look back over your experiences together and treasure them more over what was given.
I understand some like to receive gifts and I am not saying this is a bad thing. Rather, I am saying to consider the entirety of it all over just running out and getting chocolates and flowers. Believe me, I am one who loves to receive both. However, it is when we consider the moments that we have been given everyday with the one we love that we will be so inclined to cherish them more.
Let's be honest here, it takes work to maintain a loving healthy relationship. It does not just happen. You both must work at making sure you pay attention to the things each loves, dislikes, and perhaps even their needs. For example, how can chocolate help with the need to have a really serious discussion? The point is there is a time and place for everything.
So what matters to me in my relationship with the one I love? Believe me I can include so many things. But for this blog, I would like to include my top three most important. First and most importantly is maintaining respect with each other. Secondly, open and honest communication in every circumstance. Lastly, paying attention to each other's needs. My husband and I have come to a place where we know, we cannot meet each other's needs at all times because we both obviously are not perfect. But paying attention to each other's needs allows us to recognize when we might need some space to reflect on what we are going through. It also gives us a better understanding that we should not assume why the other may be acting or talking a certain way.
In every relationship, we must decide not to put any expectation on the other. When we do this, we are unfortunately at a place where we most likely will fail each other. So what will we do this Valentine's Day? My love and I will make sure we are both in agreement with our likes and desires. We will also make sure we are not putting any unnecessary pressure on what each of us has to do that may be acceptable.
For those of you in a relationship, let me know what you are doing this Valentine's Day. Have you both discussed it? Do you prefer to be surprised? Do you take moments to appreciate one another everyday like me and not only for this special V Day? This Valentine's Day, I will cherish the moments together with my love. I sincerely appreciate that you take moments with me and share your stories.
Related posts: "Maintaining Communication with Your Spouse" "Celebrate the Ones You Love"
You may want to make cookies together to enjoy. Check out one of my favorite's cookies.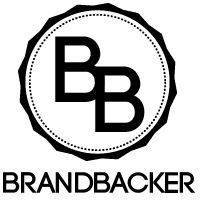 Post Disclaimer
The information contained in this post is for general information purposes only. The information is provided by WHAT MATTERS TO ME THIS VALENTINE'S DAY WITH THE ONE I LOVE and while we endeavor to keep the information up to date and correct, we make no representations or warranties of any kind, express or implied, about the completeness, accuracy, reliability, suitability or availability with respect to the website or the information, products, services, or related graphics contained on the post for any purpose. Letstakeamoment blog -Pastor Natalie is the owner and creator of the blog www.letstakeamoment.com. No one has permission to copy any content on letstakemoment.com including all social media platforms for letstakemoment.com blog. If inspired by Pastor Natalie's content and content on letstakeamoment.com you must ask for permission first before creating any content inspired by Pastor Natalie and letstakeamoment.com. Not all requests will be granted. In addition, if inspired by content and have permission you must credit and attribute Pastor Natalie and letstakeamoment.com