As many are preparing to celebrate Valentines, I believe this is a great time to remember those you love in general. As this may be a time of 'love' why not tell all those that you sincerely cherish how you feel. Take a quick moment with me and let's discuss 'Celebrate the ones you love.'
It is always a great time to tell the ones you love that you do. I recommend you say it as often as possible as tomorrow is not promised and things can change quickly in life. I believe all too often we can become guilty of not telling the ones we love how we feel enough. I dare to say we may not be showing it as well.
With this said, we should honestly never take the ones we love for granted. We should not only express in our words but also most importantly in our actions. One should not expect the other to just know how they feel without an expression. These are far too often what we can become guilty of. I believe we should become better at demonstrating how we feel both in our words and what we are doing.
So why not consider beyond this Valentines, to make sure you purpose in your heart to express your true love. It is not in all the gifts, but in how we are expressing these feelings on a daily basis. How well do we listen and pay attention. How often are we checking on the ones we love and making sure they are well? When you truly love, you sincerely care. Take some time to be effective in expressing your love often and don't become too familiar that you take the ones you love for granted.
Thank you for taking moments with me. Let me know your thoughts on remaining mindful and purposeful toward the ones you love. It is so important not to take anything or anyone you love for granted. I love hearing from you.
You may also like to read: "MOMENTS ON THE EDGE"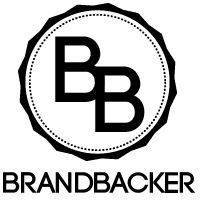 Post Disclaimer
The information contained in this post is for general information purposes only. The information is provided by CELEBRATE THE ONES YOU LOVE and while we endeavor to keep the information up to date and correct, we make no representations or warranties of any kind, express or implied, about the completeness, accuracy, reliability, suitability or availability with respect to the website or the information, products, services, or related graphics contained on the post for any purpose. Letstakeamoment blog -Pastor Natalie is the owner and creator of the blog www.letstakeamoment.com. No one has permission to copy any content on letstakemoment.com including all social media platforms for letstakemoment.com blog. If inspired by Pastor Natalie's content and content on letstakeamoment.com you must ask for permission first before creating any content inspired by Pastor Natalie and letstakeamoment.com. Not all requests will be granted. In addition, if inspired by content and have permission you must credit and attribute Pastor Natalie and letstakeamoment.com