If you find yourself wondering if you need to remove something or some things that is NOT necessarily a bad thing. You see, for some of us, we have this need to hold on to some things for as long as possible. You don't have to raise your hand if you agree. I know we can all be guilty of this in one way or another. The point being what is that we may have to change and remove now?
You may ask, why would I have to do this? Good question, for some it may be because without realizing it, maybe these things have now become distractions. Perhaps, it is just time to change some of these things. Maybe you became too comfortable with some of these things and they have actually been hindering your growth. These could possibly be some of the things you need to remove but what's important is that you recognize it. I encourage you please do not make an excuse for what you know needs to be removed from your life. Removing these variety of things can be what helps you to move forward.
Making room implies increasing space available in your life. Let's be real if you are already overloaded with so much how you can include more? We may desire more but first it's important to analyze where we are, what necessary changes need to be made and how can I adjust to removing some things in my life.
Throughout my life I have had to do this sometimes often and sometimes over time I would see the need to make adjustments. We cannot be all things to all people and we cannot possibly fit more things into a 24hour day if we are already completely overloaded. I would love to hear from you. Where do you find yourself currently? Has this pandemic caused you to get rid of some things and include others? If so, how? Sharing your comments will encourage others who are now walking in these necessary letting go moments. Change is good even when change was not expected. Let's keep in mind removing things cause allow space for more. Perhaps in doing this, you will find how blessed you are because you made room.
Related post: "Growth"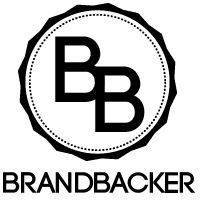 Post Disclaimer
The information contained in this post is for general information purposes only. The information is provided by MAKE ROOM and while we endeavor to keep the information up to date and correct, we make no representations or warranties of any kind, express or implied, about the completeness, accuracy, reliability, suitability or availability with respect to the website or the information, products, services, or related graphics contained on the post for any purpose. Letstakeamoment blog -Pastor Natalie is the owner and creator of the blog www.letstakeamoment.com. No one has permission to copy any content on letstakemoment.com including all social media platforms for letstakemoment.com blog. If inspired by Pastor Natalie's content and content on letstakeamoment.com you must ask for permission first before creating any content inspired by Pastor Natalie and letstakeamoment.com. Not all requests will be granted. In addition, if inspired by content and have permission you must credit and attribute Pastor Natalie and letstakeamoment.com