This is a collaborative blog post containing affiliate links. Please read: disclaimer
Have you ever felt unattractive to the point that you do not like looking in the mirror? Has it impacted you to the point that now you have become uncomfortable in your own skin? The thing is many people deal with insecurities every day. It's nothing to be ashamed or embarrassed about because we all have grown through stages in our lives when we do not like something about ourselves.
Considering this, I wanted to write this guest post for letstakeamoment.com and share three tips that may help you all love the skin that God gave you. It is important to accept yourself and not strive for an ideal of perfection that is not realistic.
ACCEPT YOURSELF AT ALL STAGES OF LIFE.
Let's say you put on a few pounds and now you feel insecure about your weight. Or perhaps you struggle with acne and hate your skin. The thing is beauty is universal and not one-dimensional. The point is that even if you have problems with your height, weight, skin, or whatever, it's all part of being human.
This is nothing to be ashamed or embarrassed by because no one is perfect. Consider that fact that even if you choose to change something about yourself, there will still be beauty because it is at every stage of life. Keep in mind that the choice should be up to you rather than the pressure of feeling like you must change your looks to fit in.
Throughout all the stages of life in learning to accept yourself, self-care is important too. Learning to spend time alone, going out, and enjoying moments in life are necessary. There is something so refreshing when you just take in the outdoor fresh air, and feel the sunshine on your face. Enjoying nature will help you feel great in no time. Check out the Second Nature Utah Reviews to find a great place to enjoy nature.
2. NEVER DEPEND ON OTHERS TO VALIDATE YOUR BEAUTY.
It's one thing when you know your beauty and self-worth. However, it's another thing when you depend on others to validate it. The truth is when you do not realize your self-worth, it can be hard to feel beautiful in your skin.
Get to the point in acceptance of yourself that you will not rely on others for confirmation regarding your beauty and deserving of the best in life. Decide that you do not need others to tell you this. In doing so you will no longer live off of what others are saying about you and will no longer need to always have the validation of others.
3. PRACTICE WORDS OF AFFIRMATION
Practicing words of affirmation is a great way to boost your self-esteem and confidence. You can begin by looking in the mirror and saying something positive about yourself. Such as: "I love my skinny legs or thick thighs." Or "I like being tall because my long legs look good in shorts, skirts, and dresses."
These are just "3 WAYS TO FEEL MORE BEAUTIFUL IN YOUR SKIN" that I wanted to include in this post. Keep in mind, when it all boils down to it, we all have one body. Decide that while you have it, treat it with love and respect. Most importantly, love the skin God gave you. Instead of treating it as a disease or something that is not worthy of being loved.
Thank you for taking a moment to read Brooke Brunson guest post. Share your thoughts regarding some of the things you might have battled and overcome regarding your body, etc. Deciding to acknowledge who we are and loving the body we have will lead us to acceptance and respect for it. Let's continue to take moments together.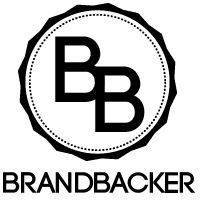 Post Disclaimer
The information contained in this post is for general information purposes only. The information is provided by 3 WAYS TO FEEL MORE BEAUTIFUL IN YOUR SKIN and while we endeavor to keep the information up to date and correct, we make no representations or warranties of any kind, express or implied, about the completeness, accuracy, reliability, suitability or availability with respect to the website or the information, products, services, or related graphics contained on the post for any purpose. Letstakeamoment blog -Pastor Natalie is the owner and creator of the blog www.letstakeamoment.com. No one has permission to copy any content on letstakemoment.com including all social media platforms for letstakemoment.com blog. If inspired by Pastor Natalie's content and content on letstakeamoment.com you must ask for permission first before creating any content inspired by Pastor Natalie and letstakeamoment.com. Not all requests will be granted. In addition, if inspired by content and have permission you must credit and attribute Pastor Natalie and letstakeamoment.com