This blog post contains affiliate links. Please read: disclaimer
Are you a Star Wars fan as myself? Ok, let's be real here, I am super excited about the upcoming Star Wars series, "Obi-Wan Kenobi" only available on Disney Plus. Knowing that we will be celebrating "May the Fourth" this month only brings the reminder the new series is getting closer. Let's take a moment together to discuss, "Star Wars fandom."
I laugh when I think about how far Star Wars has come since the very first film, "A New Hope Episode IV." I really enjoyed watching this film and became super excited when they continued to make more. Then after so many years, they bought the Star Wars series back with, "Star Wars: Episode I – The Phantom Menace." And most recently the released in theaters the movie "Star Wars: Episode IX – The Rise of Skywalker." If you are like me, you are anticipating this to only continue.
Now, we see that Star Wars evolved to include Disney series which are incredibly enjoyable as well. From some of my absolute favorites, "Clone Wars," "Rebels," "Bad Batch," "Mandalorian,' and "Boba Fett." I would greatly encourage you to watch and enjoy each of these as well on Disney Plus.
So, if you are just as excited to watch this upcoming new series, "Obi-Wan Kenobi," please let me know. Not only am I looking forward to it, I have some predictions regarding this series. I will wait to watch and share another post after seeing it. Obi-Wan is one of my favorites in Star Wars and that is what makes me the most excited that this series was made. Share your favorite Star Wars film and/or series too. Do you have a favorite Star Wars character too? Looking forward to watching Obi Wan Kenobi. Wishing you a great "May The 4th" and as we fans like to say "May The 4th Be With You!" Let's continue to take moments together.

Photo Credit: Disney Plus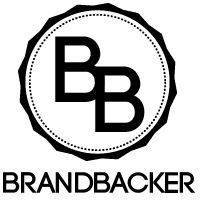 Post Disclaimer
The information contained in this post is for general information purposes only. The information is provided by STAR WARS FANDOM and while we endeavor to keep the information up to date and correct, we make no representations or warranties of any kind, express or implied, about the completeness, accuracy, reliability, suitability or availability with respect to the website or the information, products, services, or related graphics contained on the post for any purpose. Letstakeamoment blog -Pastor Natalie is the owner and creator of the blog www.letstakeamoment.com. No one has permission to copy any content on letstakemoment.com including all social media platforms for letstakemoment.com blog. If inspired by Pastor Natalie's content and content on letstakeamoment.com you must ask for permission first before creating any content inspired by Pastor Natalie and letstakeamoment.com. Not all requests will be granted. In addition, if inspired by content and have permission you must credit and attribute Pastor Natalie and letstakeamoment.com