I have some great memories as a little girl, watching the first Star Wars movie, "A New Hope Episode IV." I was hooked immediately. I loved Princess Leia and was very inspired by Yoda. Although I was young, I understood there was some serious battles taking place and wanted to see more. Take a moment with me as I discuss, "May the 4th by with you."
It is so amazing that so many years later since the first film, we find ourselves celebrating Star Wars in so many ways including a day known as, "May the 4th be with you." Perhaps you're a Star Wars fan like me and have seen all the movies, series of TV episodes and perhaps even gone to Star Wars events. Then you understand this kind of fandom. It is what I like to call being a true fan.
I appreciate when you get to see others who are true fans like yourself. They even would dress up like some of the characters and even include a light saber; enjoy Galaxy Edge in Hollywood Studios; and make sure you watch new episodes of Star Wars shows and movies.
I excited to share this with you as true Star Wars fan. I would love to hear from some serious fans too. Let me know some of your special moments with Star Wars. Did you visit Disney's Galaxy Edge in Hollywood Studios? Have you dressed up like one of your Star Wars' characters? Do you have a light saber like me? Let me hear from you. May the 4th be with you.
Read more blogs: "Growth," Make Room"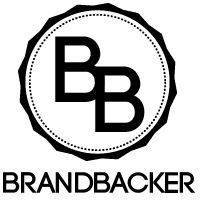 Post Disclaimer
The information contained in this post is for general information purposes only. The information is provided by May the 4th Be With You and while we endeavor to keep the information up to date and correct, we make no representations or warranties of any kind, express or implied, about the completeness, accuracy, reliability, suitability or availability with respect to the website or the information, products, services, or related graphics contained on the post for any purpose. Letstakeamoment blog -Pastor Natalie is the owner and creator of the blog www.letstakeamoment.com. No one has permission to copy any content on letstakemoment.com including all social media platforms for letstakemoment.com blog. If inspired by Pastor Natalie's content and content on letstakeamoment.com you must ask for permission first before creating any content inspired by Pastor Natalie and letstakeamoment.com. Not all requests will be granted. In addition, if inspired by content and have permission you must credit and attribute Pastor Natalie and letstakeamoment.com