Each of us have at one point in time have felt the impact of being remembered and/or forgotten. This can affect us in a variety of ways. Let's take a moment to discuss, "BEING REMEMBERED OR FORGOTTEN."
In life, we will meet various people. Sometimes, we might become close to some, while others may be for just a moment. How do you feel when you are thought of or remembered by these individuals who you get close with? If we are to be honest, it is genuinely a nice feeling to be thought of, remembered, and spoken kindly of.
We in turn may remember certain people and perhaps feel as though we can get to know them more. It is funny when you can see the things you may have in common and the things that you don't. You learn to appreciate the differences as much as the similarities.
For me, personally I can recall many times, where I met someone, and the relationship grew to where we had a variety of things in common. However, we also had a lot of differences as well. There is one relationship where I noticed along the way as we became closer, she began to withdraw her true feelings and only put on a facade not only in front of me but others too. Due to this, our relationship drastically changed, and we had to go separate ways. The amazing part is that I am one who will ask for the person to tell me honestly if something is wrong so we can make it right. She however did not want to ever express what was really going on in her heart. I felt as though there was jealousy and other things she was battling. It was hard but necessary emotionally, spiritually, and mentally to let her go.
On the other hand, there are those relationships where you may be the one pouring into the other and may at times feel forgotten. Feeling forgotten can really impact you in various ways. For one, if you believe that you are important to the other person and they do not acknowledge you at all, this will hurt. Also, some will like being connected to you for their own image and stature and forget you as they move on to the next level. Some relationships seem genuine and yet it appears that there are those who will easily forget you and not care if it hurts you at all.
Personally, for me being in leadership, I have had the opportunity and honor to be able to bring encouragement to many. Some will remember and demonstrate lots of appreciation while others look at it, as an expectation to meet their needs no matter how much time I might have spent with them. I understand that there will be moments when you will be remembered and other times that you will be forgotten. What brings me peace in both is accepting either one. I may not always get a 'thank you' or 'I am thinking of you,' but when I do, it means so much to me. Being forgotten can really hurt at times, but I know it is important to keep my heart right and remember why I do the things I am doing with a pure heart.
Another important point about forgetting is regarding forgiveness. It may be necessary to try to forget as you walk in the process of healing. Dwelling on the hurts and pains of others will bring you down and can affect how you treat each relationship. Not everyone should be put in the same category of the one who has hurt you. To press on toward the future there are some things from the past you must forget.
How has being remembered and forgotten affected you? Have you had a relationship that impacted you with either one? How do you make sure you are remembering someone? How have you felt regarding forgetting others? Thank you for sharing your story. Let's continue to take moments together.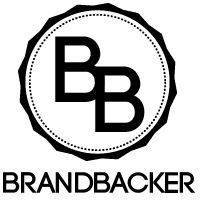 Post Disclaimer
The information contained in this post is for general information purposes only. The information is provided by BEING REMEMBERED OR FORGOTTEN and while we endeavor to keep the information up to date and correct, we make no representations or warranties of any kind, express or implied, about the completeness, accuracy, reliability, suitability or availability with respect to the website or the information, products, services, or related graphics contained on the post for any purpose. Letstakeamoment blog -Pastor Natalie is the owner and creator of the blog www.letstakeamoment.com. No one has permission to copy any content on letstakemoment.com including all social media platforms for letstakemoment.com blog. If inspired by Pastor Natalie's content and content on letstakeamoment.com you must ask for permission first before creating any content inspired by Pastor Natalie and letstakeamoment.com. Not all requests will be granted. In addition, if inspired by content and have permission you must credit and attribute Pastor Natalie and letstakeamoment.com