This blog post contains affiliate links. Please read: disclaimer
From first hearing this moving heartfelt story, I knew I wanted to write a real-life moment blog about it. These two friends, Patrick Gray and Justin Skeesuck met from infanthood and have known each other since. Growing up together has caused them to maintain a very close relationship. In his early twenties, things changed for Justin Skeesuck when he learned he had Multifocal Acquired Motor Axonopathy, a neuromuscular disease similar to ALS disease that would leave him in a wheelchair. This change did not cause these two to go in separate ways, but to only remain close. They both now are married with children. But let's discuss what I believe brings this story to another level of inspiration when Justin chose to trek with his wheelchair 500 miles across Spain.
It was when Justin made this decision that his best friend, Patrick responded with, "I'll push you!" Yes, he told his life-long friend that he would not only be there for him but he would be the one to help him accomplish this goal. This precious story goes on to describe how the two accomplished this goal together with help from strangers along the way. It is so apparent that not only was Patrick pushing his close friend physically but now Justin was inspiring his friend both emotionally and mentally to be pushed too.
Seeing two individuals choosing to stay connected in life even as they experienced change along the way is encouraging to each of us. Having an ability to push one another and experience this journey across Spain bought the two even closer than before. They demonstrate that they not only understand what it means to stay in relationship with each other as friends but have inspired one another to such higher levels. One can only imagine what this lifelong relationship has gone through in trust, commitment, patience and pure honesty. I am convinced that you have been encouraged, inspired and even challenged in your relationships as you learn about their story too. Let's see how we can "push" one another too.
Read more about this incredible story; Sources: Today Show and 'I'll push you': Man pushes best friend in wheelchair 500 miles across Spain
You can appreciate reading more of their story in their book: "I'll Push You: A Journey of 500 Miles, Two Best" Friends, and One Wheelchair Paperback"
I would love to hear how you have been inspired with this wonderful heart-felt story. There are some who will be in your life for purpose and destiny no matter what the changes are that take place along the way of life. I am convinced that we can strengthen each other and be there for someone else along this journey of life. Thank you for taking moments with me. Looking forward to hearing your story too.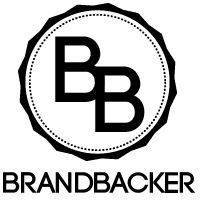 Post Disclaimer
The information contained in this post is for general information purposes only. The information is provided by PUSHING EACH OTHER and while we endeavor to keep the information up to date and correct, we make no representations or warranties of any kind, express or implied, about the completeness, accuracy, reliability, suitability or availability with respect to the website or the information, products, services, or related graphics contained on the post for any purpose. Letstakeamoment blog -Pastor Natalie is the owner and creator of the blog www.letstakeamoment.com. No one has permission to copy any content on letstakemoment.com including all social media platforms for letstakemoment.com blog. If inspired by Pastor Natalie's content and content on letstakeamoment.com you must ask for permission first before creating any content inspired by Pastor Natalie and letstakeamoment.com. Not all requests will be granted. In addition, if inspired by content and have permission you must credit and attribute Pastor Natalie and letstakeamoment.com