Perspective can be defined as a way of regarding situations and facts; an accurate viewpoint. I want to begin with how important it is to gain the proper perspective. It would seem that if we are not careful; too often many of us will jump to conclusions and assume many things due to improper perspective. When we allow ourselves to make assumptions we must be aware of how we are judging the situation.
Overall, our viewpoint may be just that, the way we are seeing it! But there must be some awareness to the things we judge especially when we may be only seeing part of a whole and may only be aware of partial facts and not an entirety of a situation. There are many who now-a-days will jump on bandwagons and make conclusions on things that can affect innocent people and situations. Their good name can be permanently damaged just because there were only partial known facts. That is why we must come to see how careful we must be regarding perspective. This is just only one aspect of perceiving something.
There are others ways perspective can become a positive. You see, when we perceive, we can also use discernment when we may not know fully what is going on in a situation. Those who walk in wisdom use understanding to judge the situation properly! In this way, you will recognize truth from error! You can notice when something is off and only part is being displayed.
Another important point I would like to bring out here regarding perspective is how it can change overtime and when in different circumstances. For this reason I believe we must be careful to not assume anything and acknowledge that what we see or may know in part may not be truly telling us what is really going on. If we can be honest, when you leave a relationship, a circumstance, or there is a change in location; everything can appear differently all of a sudden. There is something about the ability to admit that you can judge wrongly or assumed too quickly. We can also admit that when sudden changes occur, looking at things differently helps overall. Sometimes when there is a disconnect or an interruption in what was, there now may appear a clarity that was not there before.
Overall, we can admit that when it comes to perspective, it is all about how you are seeing something. Jumping too quickly to conclusions without all the facts can be harmful. We should not allow ourselves to draw conclusions on things we really do not know about and should be careful not to jump unto bandwagons just because everyone else is doing the same thing. Lastly, one can admit that when there is an interruption and/or change this can lead to a modification in perspective. Whenever you are facing things that are leading you to judge, be aware to use proper discernment, ask God to help you see with His eyes. He has an entirely different viewpoint and you would be amazed at HIS perspective!
You may also enjoy reading: ´Changing Our Outlook´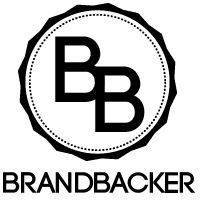 Post Disclaimer
The information contained in this post is for general information purposes only. The information is provided by Perspective and while we endeavor to keep the information up to date and correct, we make no representations or warranties of any kind, express or implied, about the completeness, accuracy, reliability, suitability or availability with respect to the website or the information, products, services, or related graphics contained on the post for any purpose. Letstakeamoment blog -Pastor Natalie is the owner and creator of the blog www.letstakeamoment.com. No one has permission to copy any content on letstakemoment.com including all social media platforms for letstakemoment.com blog. If inspired by Pastor Natalie's content and content on letstakeamoment.com you must ask for permission first before creating any content inspired by Pastor Natalie and letstakeamoment.com. Not all requests will be granted. In addition, if inspired by content and have permission you must credit and attribute Pastor Natalie and letstakeamoment.com