Every year, I host a women's conference at Resplendency. This year's theme is all about ¨Perspective.¨ Let's take a moment together to discuss, ¨Changing our Outlook.¨
Our entire perspective has been impacted over this last year. Being bought back to our homes was challenging for many, however this was an important moment to take a perspective on everything. I believe God is in control and by faith we can trust Him completely in everything. During these moments, it is a great opportunity to turn toward God and not away from Him.
I will discuss how our outlook impacts our perspective. I encourage you to look at your problems in the light of how big God is. I love this quote from Greg Laurie, ¨…if you see God in His power, His glory, and His ability to help you, then you will see your problem with the right perspective.¨ I understand this takes faith and that is what I am encouraging you to do, ¨Believe God.¨
Perspective is such an important part of everything in our lives whether we are aware of this or not. It is impacting the way we see things. I want you to be encouraged that you do not have to walk alone. I so appreciate with certainty the way God promises to every believer how much He cares and is so aware. He lets us know in His Word we are not alone and we can talk to Him 24/7.
I invite you to join me at this year's conference. Changing our outlook is a constant choice. It is an important independent decision. Remember to receive from God takes faith. It is up to you to change your outlook. Your heart affects your perspective, so I encourage take a moment in prayer and ask God to help you regarding your outlook and perspective.
Leave a comment regarding your perspective. Let me know how you feel your outlook can be changed. There are moments that truly impact our perspective and I would love to hear from you.
Here are more details regarding the Women's Conference this year at Resplendency. Let me know you're coming. I would love to see you there .
You can read more on ¨Perspective¨ Looking forward to hearing from you.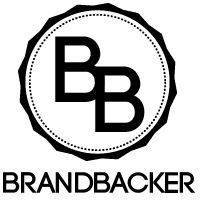 Post Disclaimer
The information contained in this post is for general information purposes only. The information is provided by CHANGING OUR OUTLOOK and while we endeavor to keep the information up to date and correct, we make no representations or warranties of any kind, express or implied, about the completeness, accuracy, reliability, suitability or availability with respect to the website or the information, products, services, or related graphics contained on the post for any purpose. Letstakeamoment blog -Pastor Natalie is the owner and creator of the blog www.letstakeamoment.com. No one has permission to copy any content on letstakemoment.com including all social media platforms for letstakemoment.com blog. If inspired by Pastor Natalie's content and content on letstakeamoment.com you must ask for permission first before creating any content inspired by Pastor Natalie and letstakeamoment.com. Not all requests will be granted. In addition, if inspired by content and have permission you must credit and attribute Pastor Natalie and letstakeamoment.com