How many of you wish there was an apology? You know the sincere, "Please forgive me, I was wrong." It may be difficult to get it from the one who caused the offense. These are choices made on a constant basis. Let's take a moment to discuss, "Without Apology."
I believe that I am not the only one to say that there has been more than one time in my life that someone really offended me without apology. I also know the importance of letting it go, so it does not take a root of bitterness in my heart. But there is a time to try to make it right and call the person out on it too.
None of us like to be corrected and none of us like confrontation, if we were honest. That does not mean we should not confront when there is wrong doing. I think that it is so important to attempt to obtain facts about what really is going on when you can. I have seen so many hurt others, take from others, and offend others without any conviction. There are some who did not acknowledge their wrong when confronted either. They just went on with their lives as if nothing happened and expected the one they did wrong to do the same.
I believe that it is because of this that many live with offenses and deep wounds that were not completely healed. Thank God we can go to Him in prayer and ask for His help and healing when we face these difficult moments in life. You come to the place of acceptance that this may be something you have to let go of "without an apology."
I also see so oftentimes too many who believe it is 'ok' to take from someone else and call it their own. Content creators experience this way too often. I wrote about "Be Original" because I noticed this happening too many times. I also wrote about "Give and Take" because of the many who just take, take, take and never acknowledge where they received from. Giving honor to whom honor do is really important to me and I would love to see others step up and do the same.
Recently at the NO LOAD TIME podcast, I noticed once again, other media outlets both large and small took credit for what the podcast did at an event. There is a video demonstrating one of the hosts, 'Joel' was present at Orlando MegaCon asking a direct question to Ray which in turn became big news. Another podcast claimed that they had the answer to the question as an "exclusive" which wasn't true since NO LOAD TIME had asked and published the question and answer. This lead to other media outlets falsely crediting another podcast for the question and answer with the actor, Ray. After, seeing this I immediately took to social media to confront this issue and asked the outlets to give direct credit to whom deserved it, "NO LOAD TIME." I also noticed there were others who did the same and was incredibly amazed at the response and quick turnaround. Not only was there an apology but a direct acknowledgement and correct credit given.
I share this as an encouragement. When we are faced with these things, let's first of all, decide to forgive quickly whether we get an apology or not. Let's also confront and correct when we can. I understand this is hard to do at times, but it is necessary to get peace.
Let me hear from you, share your story with me. When and what have you had to face 'without apology?' How did you deal with these trying moments? Were you able to correct it? Are you still dealing with it? Remember your stories help others.
Read more blogs: : "FORGIVE ME"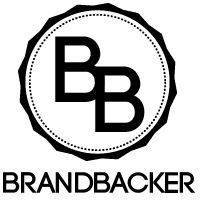 Post Disclaimer
The information contained in this post is for general information purposes only. The information is provided by WITHOUT APOLOGY and while we endeavor to keep the information up to date and correct, we make no representations or warranties of any kind, express or implied, about the completeness, accuracy, reliability, suitability or availability with respect to the website or the information, products, services, or related graphics contained on the post for any purpose. Letstakeamoment blog -Pastor Natalie is the owner and creator of the blog www.letstakeamoment.com. No one has permission to copy any content on letstakemoment.com including all social media platforms for letstakemoment.com blog. If inspired by Pastor Natalie's content and content on letstakeamoment.com you must ask for permission first before creating any content inspired by Pastor Natalie and letstakeamoment.com. Not all requests will be granted. In addition, if inspired by content and have permission you must credit and attribute Pastor Natalie and letstakeamoment.com