This month, I wanted to take a few moments to discuss why I exercise in My Health Journey. You see exercise for me began from when I was young and I still see the importance to this day. It has changed for me since then but I make sure to incorporate it into my day for my overall health. Let's take a moment to talk more about, "Exercising."
I understand that exercise may not always be easy or even desired but when you determine to make it part of your life, you recognize when you are not doing it. I am not going to suggest what kind of exercise you should do. However, I will recommend you begin with something and make sure you research it and it is something you will enjoy doing. ***Make sure you ask your dr. if it is ok for you to do as well.***
I remember being very young and exercising with my mom. We would put on music and sometimes just dance, do jumping jacks, twist and other aerobics but I tell you what after about 20-30minutes, we were sweating and we burned a lot of calories. This made exercising fun for me. As time went on, I began to incorporate jogging and some other general exercises (such as: sit-ups, stretching, etc.).
Honestly, I enjoyed exercising so much, that I actually took an extracurricular class for college credits for my degree. Again, I am not saying this because I always want to work out, but I really saw the difference when I did not take care of me physically. This is not about weight but about the difference I felt when I continued in it. Working out has given me clarity, helped with stress and provided me with more endurance and stamina.
Even into my marriage, I have continued to incorporate exercise and am thankful my husband enjoys to work out too. I recently published an article in "Lifestyle Teagal," where I discussed my journey in running my 1st Half Marathon with my husband. I would love for you to read more about it.
MY HEALTH JOURNEY INCLUDES EXERCISE TO TAKE CARE OF ME.
Currently, I incorporate at least 4-5 days of exercise which can include: HITT, jogging, Stairmaster, Elliptical, weight strengthening, abs, legs, stretching and more. My health journey includes exercise to take care of me. It continues to be an important part of my life and although I have some days that I have no desire to do so, I am so glad when I have accomplished it.
I would love to hear your thoughts on exercise. I honestly tell others to start where they are and build yourself up so you will continue. Some can begin with 10 minutes while others can do so in 30 minutes. No matter what make sure you make the time you are giving to exercise count. Be all in and you will find it is so worth it. Taking care of yourself in this way always makes a difference.
I would love to hear your thoughts on exercising. I hope to continue to write more in MY Health Journey. Thank you for taking time to read and follow me on my journey.
Related Post: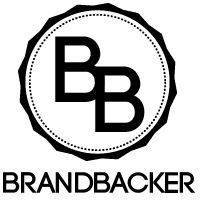 Post Disclaimer
The information contained in this post is for general information purposes only. The information is provided by EXERCISING: MY HEALTH JOURNEY and while we endeavor to keep the information up to date and correct, we make no representations or warranties of any kind, express or implied, about the completeness, accuracy, reliability, suitability or availability with respect to the website or the information, products, services, or related graphics contained on the post for any purpose. Letstakeamoment blog -Pastor Natalie is the owner and creator of the blog www.letstakeamoment.com. No one has permission to copy any content on letstakemoment.com including all social media platforms for letstakemoment.com blog. If inspired by Pastor Natalie's content and content on letstakeamoment.com you must ask for permission first before creating any content inspired by Pastor Natalie and letstakeamoment.com. Not all requests will be granted. In addition, if inspired by content and have permission you must credit and attribute Pastor Natalie and letstakeamoment.com