This blog post is a collaborative post with affiliate links. Please read the disclaimer.
Let's be honest, it can be difficult to go about your day when you do not feel well. Dealing with various medical conditions can be trying. Learning to live with medical conditions is often met with challenges that require prompt actions and proactive measures. It may be necessary to plan for immediate access to medication because it plays a significant role in feeling better. Fortunately, you don't need to walk into a pharmacy when an online option makes everything convenient. As an example when assuming you have breathing problems, ordering COPD treatment medications to be delivered will be easier. In the meantime, there's more to talk about this topic. Let's take a moment to discuss, "When You Do Not Feel Good."
For several years, unfortunately, I have had to deal with not feeling well. I am not sharing this for any pity because I honestly do not look for that. I am sharing this as I consider so many who may also be dealing with very trying moments due to not feeling good.
Life goes on even when you are not feeling good. Bills must be paid. Other daily requirements must be accomplished. The point is how can you move forward when you are not feeling good? I can honestly say with all sincerity, you keep going one step at a time. I lean on the strength and grace of God.
I have shared some of my health journey on my blog and welcome you to take a moment to read more about it. In this post, I want to share how my daily activities have been affected by some of the things I have had to face. About a year ago, I began to feel overwhelmed by extreme fatigue and it became so difficult to complete some things I really needed to. After a checkup and some blood work, I now had to be put on hormone replacement medicine and thyroid medicine. All my levels were completely bottomed out sadly.
I have to admit this made me really sad and disappointed. I am someone who has tried so hard to maintain health. Especially when I found out that food was hurting me and affected my health a few years ago as I dealt with digestive issues. I work out at least 3-5 times a week for at least an hour and am mindful of the necessity of taking breaks. I am also working on being better with my time management. Self-care is so important.
What I am learning is that you can do 'all the right things' and still have things going on with your health. Something to consider is going to an outdoor therapy retreat to better your mental health even if you have something going on with your physical health. Although, working on your mental health could be challenging, it can be helpful for your well-being. If outdoor therapy sounds right for you, look into Second Nature Utah Reviews to find out more.
Although, not feeling good is hard to deal with it, it's important to pay attention when your body is talking to you. It is up to us to continue to make the necessary adjustments in our health journey often. I am accepting that I am in control of my health and there may be some things along the way that will still impact it even with all the hard work.
I will continue to share my health journey and would love to hear your story too. Have there been areas of your health that you believe you can work on? How do you handle 'when you don't feel good?' Thank you for taking moments with me and sharing your story too.
Don't let anyone or anything make you believe you are stuck.
There is always another way. Keep pressing on and find it.
Facebook / Instagram / Twitter/ Pinterest / TikTok / YouTube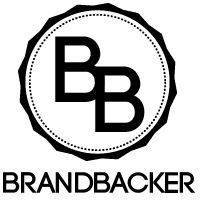 Post Disclaimer
The information contained in this post is for general information purposes only. The information is provided by WHEN YOU DO NOT FEEL GOOD and while we endeavor to keep the information up to date and correct, we make no representations or warranties of any kind, express or implied, about the completeness, accuracy, reliability, suitability or availability with respect to the website or the information, products, services, or related graphics contained on the post for any purpose. Letstakeamoment blog -Pastor Natalie is the owner and creator of the blog www.letstakeamoment.com. No one has permission to copy any content on letstakemoment.com including all social media platforms for letstakemoment.com blog. If inspired by Pastor Natalie's content and content on letstakeamoment.com you must ask for permission first before creating any content inspired by Pastor Natalie and letstakeamoment.com. Not all requests will be granted. In addition, if inspired by content and have permission you must credit and attribute Pastor Natalie and letstakeamoment.com