I have written about areas of self-improvement we can all work on. We each have things we can work on and do better in. I would like to further discuss, "Maintaining a Good Attitude."
Self-improvement is attained when you first acknowledge areas that you need to work on. I want to be honest and admit maintaining a good attitude in life is not always easy. To walk with a positive attitude constantly can be trying especially when you are facing difficult moments. Many will state, "Easier said than done;" and I will have to admit I can agree that this is true at times.
For me, I think it's important that you don't lie about how you feel about things you are facing in life but at the same time, we must keep a positive attitude. It is hard when you may hear, "Someone has it worse off than you do." That may be true, but I find that statement to be very insensitive when you face very hard times in life. Most will say things until they face some difficult moment in their life.
I do not like when you compare someone in any way to someone else. This includes hardships in life. Every person may be walking through their own difficulties, and I believe we can be more sensitive when we become aware of what someone may be facing.
Maintaining a good attitude is truly a choice we make. Becoming negative, bitter, angry, etc. will only affect what you are facing even more. It is not about being fake about your feelings but recognizing that you can still maintain a good attitude in the midst of your circumstances. Expressing yourself honestly is important but it is also vital to make sure you are not allowing yourself to be changed in a negative way, making you something you never were.
I say this as I continue to work on this area in my life. Becoming more aware of how you are being impacted by life is vital to each of us. We must be honest about how we feel and what these things are doing to us as we face them. Conflicts, sickness/disease, loss, pain, rejection, and any unforeseen difficult circumstances are some things that occur that can impact us seriously. It's in these moments we can make the choice to stay true to who we are and not be changed in a negative way.
Although, maintaining a good attitude is not always easy, we definitely can work on this in our lives. Any time we sense we are changing in a negative, these are the times to self-evaluate and work on improving yourself even if it takes one moment at a time.
Thank you for taking moments with me. As we continue to discuss on areas of self-improvement, let's remain honest about the things we need to continue to work on. I would love to hear what area of improvement you are working on. Do you recognize you are always negative, or do you pay attention to when or if your heart is turning that way? Do you feel you can do better about your response to hard times? Are you someone who denies how you feel? Do you cover up (mask) and stay fake and act as though everything is ok, when it really isn't? Are you aware when you are becoming bitter by your circumstances? We can all do better, but it starts with our ability to acknowledge we need to work on this area of our lives. Looking forward to hearing your story.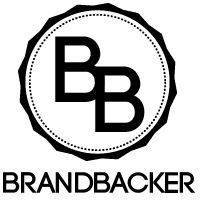 Post Disclaimer
The information contained in this post is for general information purposes only. The information is provided by MAINTAINING A GOOD ATTITUDE and while we endeavor to keep the information up to date and correct, we make no representations or warranties of any kind, express or implied, about the completeness, accuracy, reliability, suitability or availability with respect to the website or the information, products, services, or related graphics contained on the post for any purpose. Letstakeamoment blog -Pastor Natalie is the owner and creator of the blog www.letstakeamoment.com. No one has permission to copy any content on letstakemoment.com including all social media platforms for letstakemoment.com blog. If inspired by Pastor Natalie's content and content on letstakeamoment.com you must ask for permission first before creating any content inspired by Pastor Natalie and letstakeamoment.com. Not all requests will be granted. In addition, if inspired by content and have permission you must credit and attribute Pastor Natalie and letstakeamoment.com