I wanted to take a quick moment with each of you to discuss what I believe is a very important key that we all need in our everyday lives, "Strength." I have to admit that I sincerely admire someone who has the endurance to withstand the storms of life and various adversities that they may face. You come to recognize there is an unexplained strength they walk in as they live out these hard moments in these very hard seasons of life.
It's not that they are untouched but that they remain 'STRONG,' during the storm. This kind of unexplained strength is a very vital key in life to obtain. It is one that not many can testify to having. You see, if we were to be honest, most would completely fall apart under the extreme pressures of life. This is not to say that you are weak because you feel as though you cannot handle what you are facing. It is that you can find another way to endure the hard places in life. Although we may think we would handle something differently than someone else, it truly is not until we have faced severe storms ourselves that we know how we would react.
How do we obtain this key that holds this kind of "STRENGTH?" In just a few words, I sincerely believe it is unexplainable; "by faith in God!" It is an ability to trust God in the midst of severe times of testing. This strength can almost seem like a 'superpower.' It is not fake or a façade, but it is something that cannot be explained. It is not that they will overtime just break, but that through it all they are able to maintain an ability to endure all that they are facing. This kind of person can bring peace amid the storm. They take time in prayer and will also pray for others although they need prayer themselves as well.
Take note, this does not mean they do not need encouragement during these trying moments. It also does not mean it is weakness to show how things are impacting you. It is that even when enduring these hardships, these individuals keep going forward in life, even if others do not give them words of encouragement as needed. They learn to find, "strength in the Lord." I have to be honest, I am learning to trust God deeper and to know that He remains in control even if other things may not be the way I thought they would. I also understand that strength comes in learning how to "wait on God." To me, faith in God is a journey and a lifestyle of trust. I am glad that I do not have to walk alone and encourage you, to gain a strength that comes from knowing God personally. Nothing else can replace this sincerely.
Tell me, have you faced severe seasons of testing and found 'strength?" Have you endured times where your faith had to persist? Did you gain strength in prayer? Sometimes it is not in what others are saying to you during these difficult moments, but what you gain when you find yourself dealing with these overwhelming moments of testing. Thank you for taking moments with me. Share your story and bring encouragement with others too.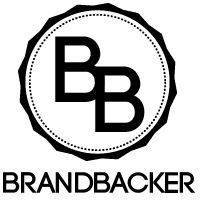 Post Disclaimer
The information contained in this post is for general information purposes only. The information is provided by STRENGTH and while we endeavor to keep the information up to date and correct, we make no representations or warranties of any kind, express or implied, about the completeness, accuracy, reliability, suitability or availability with respect to the website or the information, products, services, or related graphics contained on the post for any purpose. Letstakeamoment blog -Pastor Natalie is the owner and creator of the blog www.letstakeamoment.com. No one has permission to copy any content on letstakemoment.com including all social media platforms for letstakemoment.com blog. If inspired by Pastor Natalie's content and content on letstakeamoment.com you must ask for permission first before creating any content inspired by Pastor Natalie and letstakeamoment.com. Not all requests will be granted. In addition, if inspired by content and have permission you must credit and attribute Pastor Natalie and letstakeamoment.com