Living in Florida you learn to accept the possibility of facing hurricanes and severe weather. I can remember the first 3 hurricanes I encountered back in 2004. One was Charley as it came straight across Central Florida from the west coast and out to the east. Unfortunately, this was very scary to face, honestly. Let's take a moment to discuss, "Facing a storm."
My husband and I were amazed at how loud the sound of the storm was as it passed with several tornados included in it. We had not boarded up because the meteorologist did not say it was coming directly over us. What is vital to understand when it comes to hurricanes and any severe weather, is that they can change their course at any time. I am very thankful for all the modern technology but even with all that, it is without a definite certainty that it will come on the path that it was projected.
As Hurricane Charley passed over, we had water come in on the back side of our home at that time and damage to some furniture and floors/rugs in the house as we also did not have electricity for over 2 weeks. We had to endure heat, loss of food, and cold showers just to name a few things. But we were thankful that we were safe.
Enduring Hurricane Ian has only reminded me of Hurricane Charlie from 2004. I say this because it took almost the same path of crossing over from the west side of Florida through Central Florida and out on the East side. We unfortunately were dealing with a larger hurricane with Ian and a longer duration because it moved so slowly. Although we are now in a different home from 2004; we did lose electricity this time again and had some water come in sadly, on one part of our home. We are so incredibly thankful we are safe, and we quickly had our electricity restored. Also, where the water came in is fine at this time, but we will need to watch it on that side of our home.
I have learned that you can have water come into your home when there is a hurricane, especially the massive hurricane that Ian was and how long it was over our state. There are many who right now are still enduring the effects of the storm and are trying to recover from it. There are those facing flooding, cleanup, wind damage, and other things just to name a few.
Facing a storm can be so hard. Just as when enduring a hurricane can have an effect on our lives, so can any storm we face. We endure so many different storms at various times, and it is important that we stay strong, steadfast, and endure. Receive help when necessary and give help as you can. I am grateful for the moments when I had so much that I was facing and there were people who helped me without me even asking for it. I also am honored to be able to help others when I can or direct them to where they can get the help they need. I can remember like yesterday when facing the after-effects of Charley and needing something as simple as water or ice and how there were people who gave us these simple life necessities. Let's be real, a storm can impact us, but so can all the kind help received during it and afterwards.
Thank you for taking moments with me. Share your story. Have you faced a storm and how it impacted you? Going through any storm is truly a test, but we can get through it with God's help and strength.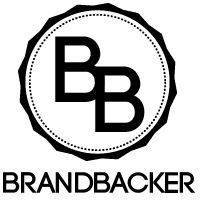 Post Disclaimer
The information contained in this post is for general information purposes only. The information is provided by FACING A STORM and while we endeavor to keep the information up to date and correct, we make no representations or warranties of any kind, express or implied, about the completeness, accuracy, reliability, suitability or availability with respect to the website or the information, products, services, or related graphics contained on the post for any purpose. Letstakeamoment blog -Pastor Natalie is the owner and creator of the blog www.letstakeamoment.com. No one has permission to copy any content on letstakemoment.com including all social media platforms for letstakemoment.com blog. If inspired by Pastor Natalie's content and content on letstakeamoment.com you must ask for permission first before creating any content inspired by Pastor Natalie and letstakeamoment.com. Not all requests will be granted. In addition, if inspired by content and have permission you must credit and attribute Pastor Natalie and letstakeamoment.com