It's a new season, it's a new day. Wait a minute it is still about 90 degrees outside, sunny and warm. Yes, it's the first day of Fall in Florida. For us, it may not necessarily feel like a new season but it is. It is like that in many things at times in our lives. We could have completed something we wanted and began a new thing; perhaps walking in a new direction and thankful for a new season. Then again, do we always realize when something is finished and something new is beginning?
Floridians can admit, we may not necessarily experience a noticeable new 'Fall season' but there are minor changes taking place as Fall begins and we move toward winter. We get excited when it gets a little cooler because we can now put on sweaters, boots, drink pumpkin spice, etc. But let's also look at how we transition into this new season, we will soon experience shorter days of sunlight as the clocks fall back and we experience slightly cooler temps especially when the sun sets. Yes, we recognize it and appreciate it. But we may not always experience that much of a change because for the most part we are sunny Florida!
First day of anything new is the beginning of a season. New things, new experiences, possibly some new challenges and moving forward toward new dreams and goals. Enjoy this new season, acknowledge it and appreciate every bit of it. Learn what you must and push through whatever challenges that lie ahead. Embracing a new season will strengthen you toward more and a release of what was. God encourages us to take hold of it and forget the past, moving toward to what is ahead. Welcome Fall and harvest time.
What do you enjoy most about the Fall? Does the shorter sunlight bother you? How will you welcome this new season? Thank you for taking moments with me. Share your story and encourage others.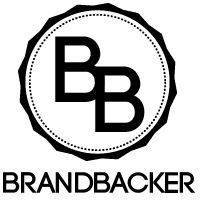 Post Disclaimer
The information contained in this post is for general information purposes only. The information is provided by FIRST DAY OF FALL and while we endeavor to keep the information up to date and correct, we make no representations or warranties of any kind, express or implied, about the completeness, accuracy, reliability, suitability or availability with respect to the website or the information, products, services, or related graphics contained on the post for any purpose. Letstakeamoment blog -Pastor Natalie is the owner and creator of the blog www.letstakeamoment.com. No one has permission to copy any content on letstakemoment.com including all social media platforms for letstakemoment.com blog. If inspired by Pastor Natalie's content and content on letstakeamoment.com you must ask for permission first before creating any content inspired by Pastor Natalie and letstakeamoment.com. Not all requests will be granted. In addition, if inspired by content and have permission you must credit and attribute Pastor Natalie and letstakeamoment.com