It can be so difficult to wait in life. There are things like waiting for an answer from a test or doctor. Perhaps you are waiting for the next open door, waiting for a job to open for you. Even waiting for a response from a text or other form of communication can be hard to wait for sometimes. Let's take a moment to discuss, "Waiting in the hallway."
We each have experienced these moments when we have had to wait for something or someone. One of the hardest parts for me is the length of time to have a response. Sometimes waiting in the hallway may not be too long but for us, it can feel like an eternity. Other times, it can be a day, month, year or several years and those moments of waiting can feel like why wait any longer. It is amazing to how much can transpire in the waiting periods of life.
There are those various moments that I had to wait for things that I not only longed for the answer but was determined to not quit waiting. This has been very difficult, but I was learning so much while living in the process of the hallway of waiting. I really did not like waiting and I believe no one ever really does. However, we must admit we can grow while we wait.
Sometimes, I have prayed for some things and felt as though I may have to release those things and may not see the answer because the waiting was so long. However, what I learned was that I needed to change before receiving an answer. Sometimes, we can want something that is not the best and it's important to recognize and acknowledge when we might have been wrong in our decisions or judgements. It may have been best to have waited for the thing/s before rushing in to get them too quickly.
I believe it's important to embrace waiting in the hallway and ask ourselves is this the best for me at this time? How can I learn in my times of waiting? What can I do while I wait? Keep in mind that complaining does not help while you wait. Neither does it change the time of waiting. Choose to accept these moments of waiting and decide to not only gain what you can but prepare for the things you are waiting on.
Although, we may think we are prepared as we wait in the hallway, we must seek out the various outcomes for the things we are waiting on and for. There are those things that we may never have sincerely prepared for that we regret because we choose not to seek it out while we had to wait for it.
It can be something good or during a time of testing that we experience these moments of waiting in the hallway. I have experienced both honestly. I not only had to adjust to these moments of waiting but I had to grasp that it may take a little longer to walk in the answers. Experience has taught me that all too often it is best to wait and not rush into things. It does not matter even if others have done the same things, this is your life journey and you are the one will have to walk in the outcomes of the choices being made.
Adjustments need to happen sometimes as we wait and that must become acceptable although not always welcomed or comfortable. I have had to learn that not only things may be different than what I thought, but I have learn to accept the things I could not change while I waited. No matter what these moments in the hallway can be the most important and memorable moments in life and it is vital that we learn while we wait.
I would love to hear your moments of waiting in the hallway. What have you learned while you had to wait. Do you find yourself to quick to quit because something takes too long to get an answer? Are you able to wait or do you rush sometimes to quickly into things? Thank you for taking moments with me.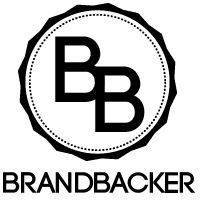 Post Disclaimer
The information contained in this post is for general information purposes only. The information is provided by WAITING IN THE HALLWAY and while we endeavor to keep the information up to date and correct, we make no representations or warranties of any kind, express or implied, about the completeness, accuracy, reliability, suitability or availability with respect to the website or the information, products, services, or related graphics contained on the post for any purpose. Letstakeamoment blog -Pastor Natalie is the owner and creator of the blog www.letstakeamoment.com. No one has permission to copy any content on letstakemoment.com including all social media platforms for letstakemoment.com blog. If inspired by Pastor Natalie's content and content on letstakeamoment.com you must ask for permission first before creating any content inspired by Pastor Natalie and letstakeamoment.com. Not all requests will be granted. In addition, if inspired by content and have permission you must credit and attribute Pastor Natalie and letstakeamoment.com