It is not finished until God says so. I honestly believe God has the final word. Walking with God by faith enables you to recognize God is not done even if everything else is saying otherwise. It may not be an easy journey but you can endure and maintain an unimaginable peace because you know He will take care of you through it all even until the end. Let's discuss "Enduring."
I believe God wants us to be encouraged that, 'All is well.' Whatever it is, you can trust His hand and plan through it all. Coming to terms with this takes faith. Some of the hardest moments are to remain in faith when everything is hard pressing on every side. The fact is that without faith, we would become overwhelmed with chaos and perhaps sense there is no expected end. But God… knowing that He has you, makes all the difference. It is what causes you to remain in faith and not fear!
The practicality of this is evidenced through endurance. You can be faced with all sorts of circumstances but you can endure because you rely on the promises of God and peace He gives. I can sense there are many reading this and wondering, "How can I, when this is so hard and has been so long?" The fact that you are still here and standing is because you are enduring and God is strengthening your faith and causing you to remain even while you feel like you cannot.
I see so many hurting and I have also experienced the intensity of trials and testing. I have seen God honestly move in ways so beyond my thoughts and how I believed it would work out. What you learn through these moments is that God is so above your natural understanding and He always knows what is best. It is through experience that you learn very important life lessons.
Wherever you find yourself today, I encourage you to keep your eyes on Jesus. This is not just cliché to say, but necessary for our faith to remain strong throughout everything we walk through. Rest assured that all is well because God has the final say in everything. Let me hear from you. Share how you have been able to be at peace in the mist of your storms. Tell how your faith has been strengthened even in the hardest trials. Discuss your endurance. Remember you are still standing because God has kept you and He has you in the palms of His hands.
Read more blogs: Beyond What You See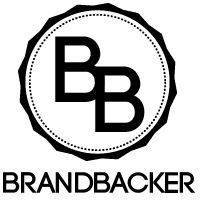 Post Disclaimer
The information contained in this post is for general information purposes only. The information is provided by ENDURING and while we endeavor to keep the information up to date and correct, we make no representations or warranties of any kind, express or implied, about the completeness, accuracy, reliability, suitability or availability with respect to the website or the information, products, services, or related graphics contained on the post for any purpose. Letstakeamoment blog -Pastor Natalie is the owner and creator of the blog www.letstakeamoment.com. No one has permission to copy any content on letstakemoment.com including all social media platforms for letstakemoment.com blog. If inspired by Pastor Natalie's content and content on letstakeamoment.com you must ask for permission first before creating any content inspired by Pastor Natalie and letstakeamoment.com. Not all requests will be granted. In addition, if inspired by content and have permission you must credit and attribute Pastor Natalie and letstakeamoment.com