Honestly, I believe we can all do better. One of the most important things to recognize is what areas we need to work on. Let's take a moment to discuss, "Areas of self-improvement we can all work on."
Let's be candid here, is there an area right now that you would like to work on and do better with? Are there habits, patterns, or even excuses you know you need to change and stop? The first and most important step toward improvement is acknowledging and admitting to these things.
How about right now, what areas do you believe you need to have improvement in? Let's not make any excuses or blame anyone else for why we are not changing. Let's be completely honest about it. Do you need to change the way you handle conflict? Do you need to work on your communication skills? Do you need to do better with your relationships? Can you do better with you overall health and your mental health? There are so many more things that can be included in self-improvement. What areas do you see the need that you must work on or perhaps you are working on currently?
Personally, I can admit that I must work on a variety of areas of self-improvement. Knowing that you can work on something to better yourself is encouraging and brings a sense of empowerment. You see, it is the decisions we make in humility that keeps our hearts open to doing things differently. Too many can become so afraid of change because it may not lead to the result we hope for. The point is that we step out in faith and honesty when working on these areas. Stay open to where you are wrong and need to get those things right. It will take constant work but each of us can do better as we set our hearts and mind to it.
Perhaps as an example, it's been hard to admit that you need to change. You know that you have hurt others because of things you are doing but you choose not to do anything about it. Please tell me honestly, how has this been working for you? Having authentic genuine relationships will take two and requires giving and taking. Not an imbalance in this. It's important to recognize this is very selfish and will become more one sided and lopsided and can cause much unnecessary conflict and pain.
Each year, it's a great time to evaluate all things and put together a checklist of areas of self-improvement. Currently, one of the areas I am working on is to be better with time management. It's important to set time limits on work, projects, and personal goals too. We each can let time escape us and wonder why we are not getting things done that we set out to do. I'm learning to do better with managing my time. But this is a work in progress, and I know I can do even better.
I want to continue this discussion with you on "Areas of self-improvement we can all work on." Let me know what areas you currently are working on and how are you doing? There is so much more that can be said, and I look forward to continuing on with this discussion.
Thank you for taking moments with me and sharing your story too. Let's continue to encourage others as we take moments together.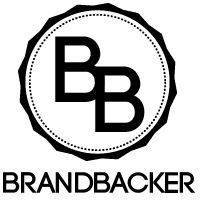 Post Disclaimer
The information contained in this post is for general information purposes only. The information is provided by AREAS OF SELF-IMPROVEMENT WE CAN ALL WORK ON and while we endeavor to keep the information up to date and correct, we make no representations or warranties of any kind, express or implied, about the completeness, accuracy, reliability, suitability or availability with respect to the website or the information, products, services, or related graphics contained on the post for any purpose. Letstakeamoment blog -Pastor Natalie is the owner and creator of the blog www.letstakeamoment.com. No one has permission to copy any content on letstakemoment.com including all social media platforms for letstakemoment.com blog. If inspired by Pastor Natalie's content and content on letstakeamoment.com you must ask for permission first before creating any content inspired by Pastor Natalie and letstakeamoment.com. Not all requests will be granted. In addition, if inspired by content and have permission you must credit and attribute Pastor Natalie and letstakeamoment.com