When it comes to our health, it is vital to recognize how our heart is doing. Heart health is not just a matter of what we feel on the outside but how we are doing on the inside too. Let's take a moment to discuss, "Our Heart Health Matters."
I wanted to take this time to discuss this topic as it hits close to home for me. A family member had a heart attack before the age of 50. Like so many, he had a lot of stress in his life and a very hectic schedule. He had high blood pressure, was tired very often, and at times had some headaches.
The night he went to the hospital, he had pain in his chest shooting down his left side and neck. He had to have a stent placed in after they concluded it was a heart attack and there were some blockages, unfortunately. Since that time, he has been monitored and had to be placed on some heart medications. Thank God he is doing well.
Now in sharing this story, the other essential point is to recognize the importance of what is the heart of the matter. What do I mean? We may only see this as a need to take better care of ourselves physically. This is true, but the other thing is to take care of ourselves both emotionally and spiritually. My family member knew that although his life may be full, in order to continue, he would need to make adjustments. The stress hitting him was not only emotional but spiritual too. As he took better care of himself, overall, his heart health did as well.
Why not take a moment to examine where your heart is too? Do you find yourself dealing with an overwhelming sense of stress? Are you good with taking breaks and doing things you enjoy? Are you good at communicating how you feel? Do you take moments in prayer? Each of these things is important when it comes to our heart health.
Do not wait until you are not feeling well to take care of yourself. Pay attention to warning signs. I have found that our bodies give us signals, letting us know when something is off and happening.
Heart attacks are known as a 'silent killer.' But I ask you to consider that it is the same with us emotionally and spiritually if we do not take care of ourselves. Take breaks, do things you enjoy with the ones you love, take time to pray and read the Bible and rest. Include some form of physical activity like taking walks or a bike ride. Be creative.
Thank you for taking moments with me. Our heart health matters, and I want you to consider how your heart is doing. Be honest about how you feel and make sure you get your heart checked. Surround yourself with those who truly care and support you. Share your story.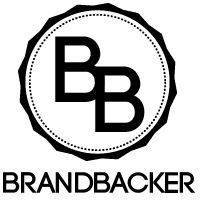 Post Disclaimer
The information contained in this post is for general information purposes only. The information is provided by OUR HEART HEALTH MATTERS and while we endeavor to keep the information up to date and correct, we make no representations or warranties of any kind, express or implied, about the completeness, accuracy, reliability, suitability or availability with respect to the website or the information, products, services, or related graphics contained on the post for any purpose. Letstakeamoment blog -Pastor Natalie is the owner and creator of the blog www.letstakeamoment.com. No one has permission to copy any content on letstakemoment.com including all social media platforms for letstakemoment.com blog. If inspired by Pastor Natalie's content and content on letstakeamoment.com you must ask for permission first before creating any content inspired by Pastor Natalie and letstakeamoment.com. Not all requests will be granted. In addition, if inspired by content and have permission you must credit and attribute Pastor Natalie and letstakeamoment.com