This blog post contains affiliate links at the bottom of the blog post. Please read disclaimer.
I wanted to share my thoughts on the HBO Max documentary series about Serena Williams, titled "Being Serena." I admire Serena's story and appreciate this series. Let's take a moment to discuss, "Being Serena."
I believe this series is worth watching. You see a brief look inside Serena's story after a lengthy hiatus. Included in this series, Serena shares vulnerable moments during her pregnancy, overall health, marriage, and hard work in returning to the sport she is so passionate about, tennis.
"Being Serena" touched my heart and was enjoyable to watch. I admire Serena's story and her endurance to be the person she is today. I love her example and want to share this documentary in hopes you will take a moment to watch and enjoy it too.
I recommend you watch and share this documentary too. I believe you will be inspired by Serena's story as well. You can check out "Being Serena" series on HBO Max today.
Check out: "Being Serena" official trailer on HBO
You may also like to read: "My Thoughts on: Fake Famous" "MY THOUGHTS ON: Save Our Squad with David Beckham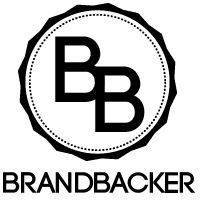 Post Disclaimer
The information contained in this post is for general information purposes only. The information is provided by MY THOUGHTS ON "BEING SERENA" and while we endeavor to keep the information up to date and correct, we make no representations or warranties of any kind, express or implied, about the completeness, accuracy, reliability, suitability or availability with respect to the website or the information, products, services, or related graphics contained on the post for any purpose. Letstakeamoment blog -Pastor Natalie is the owner and creator of the blog www.letstakeamoment.com. No one has permission to copy any content on letstakemoment.com including all social media platforms for letstakemoment.com blog. If inspired by Pastor Natalie's content and content on letstakeamoment.com you must ask for permission first before creating any content inspired by Pastor Natalie and letstakeamoment.com. Not all requests will be granted. In addition, if inspired by content and have permission you must credit and attribute Pastor Natalie and letstakeamoment.com