There is so much that can be said regarding not only "International Women's Day" but also "Women's History Month." Overall, you can sincerely see the strides women have made over the years. Let's take a moment to discuss, "THE ADVANCES WOMEN ARE MAKING"
I wanted to write on this topic because even now, we can still do better when it comes to women being seen and taken seriously overall. There is so much over time that oftentimes will reflect women as only one way and that they cannot and won't be able to (you can probably finish this sentence). You can almost see it as a boxed-in mentality.
I must admit, I am sincerely grateful for so many examples of women who have endured being the forerunner in showing that women can do what many believe they couldn't or shouldn't. As a woman in ministry, this has been overall a sad topic because I still see that there are some who do not believe that women should teach or preach or lead for that matter. Some believe she is to only be at home or be the wife to a minister but not do much more. Perhaps she can teach children only (some in the ministry are ok with that). Some are even ok if a woman will lead in worship (which means she is exhorting others to praise the Lord in song.) But they are not all on board with women in leadership in the church.
I am sharing this because I know this is one example of many others that women still deal with when it comes to wanting to be free to do what she believes she is called to do without pushback or negativity. When it comes to ministry, I can share because that is my passion. It has been unfortunate the times when I have seen it done to women and I have been questioned too. Currently, I co-pastor alongside my husband at Resplendency and we will share a variety of ministry topics that we both have prayed about and want to bring encouragement to others too. My husband has been so encouraging to me over the years to be all that I believe God wants me to be and that includes, preaching and teaching others.
I admire many women in sports, business, ministry and so many other areas who have pushed through the negativity of those who doubted what they could or should be doing. I love the examples from the Bible like "Esther" and even when Jesus told "Mary" after she saw him resurrected to now go and "tell" the others. We need to keep the focus on what we can do and be honest about what we cannot. Push through as others have in history to make advances forward. Continue to set examples for others to be inspired by.
Thank you for taking moments with me. Tell me your story. As women, have you endured pushing through areas and hard places where there were others who said you could not and should not? Do you have women in your life whom you have witnessed them experiencing these things and how have they endured?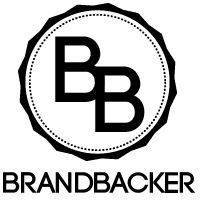 Post Disclaimer
The information contained in this post is for general information purposes only. The information is provided by THE ADVANCES WOMEN ARE MAKING and while we endeavor to keep the information up to date and correct, we make no representations or warranties of any kind, express or implied, about the completeness, accuracy, reliability, suitability or availability with respect to the website or the information, products, services, or related graphics contained on the post for any purpose. Letstakeamoment blog -Pastor Natalie is the owner and creator of the blog www.letstakeamoment.com. No one has permission to copy any content on letstakemoment.com including all social media platforms for letstakemoment.com blog. If inspired by Pastor Natalie's content and content on letstakeamoment.com you must ask for permission first before creating any content inspired by Pastor Natalie and letstakeamoment.com. Not all requests will be granted. In addition, if inspired by content and have permission you must credit and attribute Pastor Natalie and letstakeamoment.com