This is a collaborative blog post containing affiliate links. Please read: disclaimer
Let's be honest, we are constantly being impacted by stress in some way. It is funny to consider when you are told to "avoid stress" or handle it differently. Avoiding stress is not too simple but perhaps we can handle it better. Let's take a moment to discuss, "How is Stress Affecting You?'
We all at some point may have felt the effects of stress. Perhaps you began to not feel too well, you are not sleeping well, or you are overeating/undereating or even abusing alcohol. These are things to pay attention to because you may be dealing with stress that is affecting you.
I have found that stress for long periods of time has impacted me in various ways too. My gut health has been impacted a lot but at times so has my sleep. I understand that it's important to maintain your health in a variety of ways. So, I have made sure to continue exercising and implementing dietary changes. I also, make sure to take time for myself in prayer and reading the Bible (these are things that bring peace to me.) I have also found doing things that I enjoy and being around loved ones who genuinely support me and bring encouragement to me makes a difference.
Although these changes have definitely helped so many times, I still am currently dealing with health issues. Sometimes I wonder if this is from prolonged periods of stress and extended periods of time that I am feeling very S-T-R-E-T-C-H-E-D. Could it be that these moments have impacted me? I like to be honest in my writing and that is why I wanted to share on this topic.
There are so many times, I want to accomplish so many things in the day and yet, there will either be unexpected interruptions or times that I just do not feel good, so breaks are needed. What I continue to work on is being honest about what is important to accomplish at hand and what can be done later. I also like to delegate when I can, so the weight is shared on what needs to be done.
Perhaps you have felt like me, there is not enough time in the day to get everything done that you would like. This is why I think it is so important to set realistic goals and prioritize each. Set boundaries in your relationships and continue to communicate well your needs. To be effective you must learn to be flexible and accept when you cannot complete everything you set out to do. To-do lists are good but they too can bring stress when you have too many things that may not get done.
Sometimes there are clear causes of the stress in your life. Knowing what has caused the stress can help you to deal with it. In some cases, you might even be able to remove the stress from your life entirely. For example, if you're dealing with a medical malpractice suit that is painful and difficult to deal with, getting in touch with someone like Attorney Joseph Taraska can make your life easier.
Unfortunately, even if you know what's causing your stress, there might not always be an easy solution. But knowing is half of the battle, and it can help you to come up with targeted coping strategies to help you get through it.
Stress impacts us so much. When we can implement changes and set realistic goals to accomplish these goals, we can begin to see how much better it will be. Remember to acknowledge what is the cause of your stress and where you can begin to make changes.
How has stress affected you? Have you implemented changes that have worked Share your story and bring encouragement to others too? Stress can become a real problem when it is not dealt with properly. Although we may not be able to avoid it, we most certainly can learn to deal with it more appropriately. I would like to continue with this topic in a future blog too. Thank you for taking moments with me.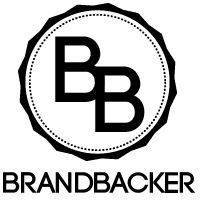 Post Disclaimer
The information contained in this post is for general information purposes only. The information is provided by HOW IS STRESS AFFECTING YOU? and while we endeavor to keep the information up to date and correct, we make no representations or warranties of any kind, express or implied, about the completeness, accuracy, reliability, suitability or availability with respect to the website or the information, products, services, or related graphics contained on the post for any purpose. Letstakeamoment blog -Pastor Natalie is the owner and creator of the blog www.letstakeamoment.com. No one has permission to copy any content on letstakemoment.com including all social media platforms for letstakemoment.com blog. If inspired by Pastor Natalie's content and content on letstakeamoment.com you must ask for permission first before creating any content inspired by Pastor Natalie and letstakeamoment.com. Not all requests will be granted. In addition, if inspired by content and have permission you must credit and attribute Pastor Natalie and letstakeamoment.com