Let's be honest, we each can feel overwhelmed by all the variety of necessary things that have to be done in a week, a day or even in an hour. The details, maintaining balance and recognizing priorities in these moments are key assets to success. Let's take a quick moment together to "Getting Things Done."

We all face these times, and we cannot accomplish anything if we allow the overwhelming feelings to overtake us. Take one piece at a time with what you have to work with. Breathe, take a moment, pause and consider where to begin. Recognizing the importance of each thing, plays a vital part in all to moving forward.

Once you have reviewed where you are with each piece and recognized details; you can now move toward how to accomplish these things in an organized and successful manner. Doing these things help in a variety of ways and can lead to an assurance completely even if it takes one piece at a time.
Putting one foot forward ensures completion. Talking about it only, won't help to getting things done without implementation. Asking for God's guidance as you move forward will guarantee peace through it all. So rather than getting overwhelmed, move forward with precision, balance and clear priorities.
Let me know how you have handled getting things done. Share the things you do in accomplishing them and not allowing yourself to getting overwhelmed by it all. Let's continue to take moments together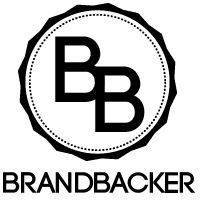 Post Disclaimer
The information contained in this post is for general information purposes only. The information is provided by GETTING THINGS DONE and while we endeavor to keep the information up to date and correct, we make no representations or warranties of any kind, express or implied, about the completeness, accuracy, reliability, suitability or availability with respect to the website or the information, products, services, or related graphics contained on the post for any purpose. Letstakeamoment blog -Pastor Natalie is the owner and creator of the blog www.letstakeamoment.com. No one has permission to copy any content on letstakemoment.com including all social media platforms for letstakemoment.com blog. If inspired by Pastor Natalie's content and content on letstakeamoment.com you must ask for permission first before creating any content inspired by Pastor Natalie and letstakeamoment.com. Not all requests will be granted. In addition, if inspired by content and have permission you must credit and attribute Pastor Natalie and letstakeamoment.com