We shed tears at a variety of moments. Whether it's the birth of a new baby, or devastating news one could find themselves crying. Tears are a way that we express ourselves. Let's take a quick moment to discuss, "Tears."
When was the last time you found yourself shedding some tears? Was it out of complete joy or was your heart broken? There are times tears can just flow and we may not be able to express how we feel at that moment. Whether you found yourself shedding tears for good or bad news be thankful you were able to let out your tears.
Recently, I found myself overwhelmed with tears. First, from an incredible timely word of encouragement experiencing an incredible answer to prayer then seeing a dear loved one suffer from a condition and the need for possible surgery. God knows what each of our days will hold and it's important we find our strength in Him. He is the one true source of peace and comfort. He understands our tears whether in joy or discouragement.
I encourage you to express yourself and allow the tears to flow. Please don't hold them in. Of course, do it privately if necessary but let them flow. There is release with tears and a sense of cleansing with every teardrop. Remember even if you don't have words, tears are understood by God.
Share your stories. I love hearing from each of you. You're encouraging others as you share. Thank you for taking moments with me.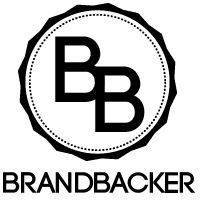 Post Disclaimer
The information contained in this post is for general information purposes only. The information is provided by TEARS and while we endeavor to keep the information up to date and correct, we make no representations or warranties of any kind, express or implied, about the completeness, accuracy, reliability, suitability or availability with respect to the website or the information, products, services, or related graphics contained on the post for any purpose. Letstakeamoment blog -Pastor Natalie is the owner and creator of the blog www.letstakeamoment.com. No one has permission to copy any content on letstakemoment.com including all social media platforms for letstakemoment.com blog. If inspired by Pastor Natalie's content and content on letstakeamoment.com you must ask for permission first before creating any content inspired by Pastor Natalie and letstakeamoment.com. Not all requests will be granted. In addition, if inspired by content and have permission you must credit and attribute Pastor Natalie and letstakeamoment.com