(Please note: Image provided courtesy of HBO)
I recently watched HBO's documentary film (TV-MA), "Fake Famous" and I wanted to share a few thoughts with you. First, let me share about the film. During this film, you quickly learn that there are many who want fame and fortune on social media. Filmmaker Nick Bilton uses a social experiment to see how people can become famous and influencers with fake accounts on social media, specifically Instagram. Three individuals were chosen from Los Angeles. They began with a fairly small amount of followers. The film demonstrates the purchase of fake followers and the use of bots to participate with their social media accounts to grow their followers and engagements.
I want to also briefly share about the three participates chosen in this social experiment— Dominique: is an aspiring actress; Chris: is a fashion designer and Wylie a real estate assistant. We quickly get to see how fake online social media really is with so many obsessed with followers, likes and comments. As previously mentioned, fake accounts were used with the intent to grow their follower numbers artificially and bots were also purchased to interact with likes and comments. It was interesting to see each of the three's responses to this quick growth and place of fame. Only one was left in the end, "Dominique" who became very famous and had businesses wanting to have her take pictures with their products on Instagram. These products were mailed to her free of purchase. It seemed they each did not like to grow in this manner by the use of fake bots.
I honestly appreciated this film. I would highly recommend it. I appreciated the three individual's ability to be honest about growing in a fake manner and how it impacted them. Although, they all wanted the popularity and fortune, they also did not want to be "fake.' It is amazing how many are 'ok' with being fake but it was good to see the response from these three individual's honest opinion about it. I would really love to hear your thoughts after you watch this movie "Fake Famous" on HBO. Let me know how you feel about growing in a 'fake' manner. How would you respond if you became an overnight success?
Read my blog on: "Be Original" where I discuss, "To be a content creator means just that, "to be original in your creation of content."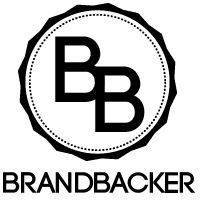 Post Disclaimer
The information contained in this post is for general information purposes only. The information is provided by MY THOUGHTS ON "FAKE FAMOUS" and while we endeavor to keep the information up to date and correct, we make no representations or warranties of any kind, express or implied, about the completeness, accuracy, reliability, suitability or availability with respect to the website or the information, products, services, or related graphics contained on the post for any purpose. Letstakeamoment blog -Pastor Natalie is the owner and creator of the blog www.letstakeamoment.com. No one has permission to copy any content on letstakemoment.com including all social media platforms for letstakemoment.com blog. If inspired by Pastor Natalie's content and content on letstakeamoment.com you must ask for permission first before creating any content inspired by Pastor Natalie and letstakeamoment.com. Not all requests will be granted. In addition, if inspired by content and have permission you must credit and attribute Pastor Natalie and letstakeamoment.com