Being intentional everyday can take courage. You see, there are times we face some major decisions, roadblocks, or even unexpected change to name a few things that can impact each of us. It will take courage to move forward and face the unexpected, do things differently and confront the roadblocks in front of us. Let's take a moment to discuss more, "Living with Courage."
I think it is important to make plans whether they are daily, weekly, monthly, yearly, etc. These may be things we intend to do. However, what can be difficult is when some thing/s get in the way of what you desired to do and/or accomplish. It takes strength to move past any obstacle we may face. Our bravery may stem from previous events that distressed us, but we found a way to move past it.
Living with courage is a choice. If we allow ourselves to be overwhelmed by the roadblocks or challenges, we can then become stagnant and immobile. I honestly believe, it is what we do in these challenging moments that will propel us toward our purpose and destiny. There are things that may be outside of our control, but the things that we can control, we need to make sure we do so.
I can honestly remember so many times, I have faced incredible opposition in what I wanted to accomplish. I had to decide is this something worth fighting for. Was this going to be for my good? Did I cause this? How could I move past this moment and not quit?
Let's be honest, we will face times when we just want to quit what we were doing. Whether this is a sport, a relationship, a job, taking better care of ourselves or moving. Those are just some examples. The point is that it is in the most difficult of times, you learn the strength you have. You recognize you have courage to face it and keep moving forward.
Sometimes, it will take others bringing encouragement to you, and that's ok. Perhaps, it is researching how others were able to move past it. There may be moments that feel so overwhelming that you believe you will have to make an entire shift in the direction you were going and that may require steps of faith to walk this out. No what the circumstances, decide you will not remain dormant, stagnant, or unchanging. We each can do better; learn from our decisions and make better ones.
I will encourage many with these words, "You are not stuck. There is another way. You just must find it." I have seen time and time again, when what seemed like obstacles became steppingstones to the next level. For example, you may leave one job and recognize when you get a new one how much better overall it is. The important part is to be honest and not run when something is difficult. Rather decide if this is worth me pushing through or is it time to move on.
Learning from each circumstance is what is vital in these moments where courage is required. It is good to reflect on what you were facing and how you were able to get through it. There will be times that it is really hard to move on and make major changes. This may require meeting new people, moving to a different location and even accepting the things that we cannot change at times.
Overall, taking courage in life will require strength and faith. I have learned that taking courage is a better choice that backing down, remaining stagnant or doing nothing. Life will hit us hard sometimes, and I hope you are encouraged to take courage with each new day. Remember you don't have to fight alone and let each circumstance be handled with prayer, evaluation and proper perspectives.
Let me know what you faced, and it required you to have courage. Share your story and bring encouragement to others. Thank you so much for taking moments with me.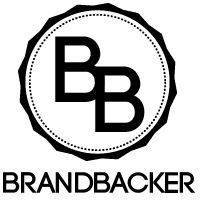 Post Disclaimer
The information contained in this post is for general information purposes only. The information is provided by LIVING WITH COURAGE and while we endeavor to keep the information up to date and correct, we make no representations or warranties of any kind, express or implied, about the completeness, accuracy, reliability, suitability or availability with respect to the website or the information, products, services, or related graphics contained on the post for any purpose. Letstakeamoment blog -Pastor Natalie is the owner and creator of the blog www.letstakeamoment.com. No one has permission to copy any content on letstakemoment.com including all social media platforms for letstakemoment.com blog. If inspired by Pastor Natalie's content and content on letstakeamoment.com you must ask for permission first before creating any content inspired by Pastor Natalie and letstakeamoment.com. Not all requests will be granted. In addition, if inspired by content and have permission you must credit and attribute Pastor Natalie and letstakeamoment.com