Some of us have such big dreams but we can get to the place that we don't know if we can see them come to fruition. We believe its ok to dream but maybe we should expect less than what we were dreaming. Let's take a moment to discuss, "Don't let the dream die."
I believe God wants us dream and make it big. After all, He tells us, that He wants to do exceedingly and abundantly above all we can ask or think (Ephesians 3:20). Dreams can become a reality when we put them down on paper and begin to strategize about how we can walk them out. Perhaps you are thinking, "no" my dream is just too big. That's really ok but remember, God said all things are possible to the one that believes (Mark 9:23).
An important aspect to dreaming is making it plain. I will explain what I mean. Make the choice to recognize if the dream is a vain imagination or something you can begin to step into little by little. Taking it to the Lord in prayer, writing it down and putting it into motion are vital parts to making the dream a reality. Yes, there may be some dreams too far-fetched but that does not mean God does not want you to have them in part or perhaps grant the dream to you in time for generations to come. It really depends on what the dream is.
How about making the effort to at least decipher whether your dream is just too far fetched or maybe something God wants to entrust to you in time to come that will be a legacy for others to inherent as well. Faith will encourage you to believe God outside of the comfortable places. Learn to be honest about what you believe you can and cannot do. Perhaps this is a dream you are just a part of. It is important to know we get parts and pieces of things, including dreams to encourage us and propel us to new levels. So please dream and make it big. Believe God can bring them to pass in His timing, way and according to His will. After all, He really knows what is best for each of us.
Please let me hear from you. Don't let the dream die. I would love to hear your dreams that you are currently pursuing into reality. Share these moments and let them encourage others.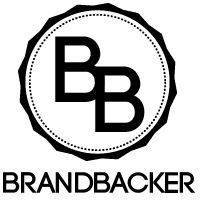 Post Disclaimer
The information contained in this post is for general information purposes only. The information is provided by DON'T LET THE DREAM DIE and while we endeavor to keep the information up to date and correct, we make no representations or warranties of any kind, express or implied, about the completeness, accuracy, reliability, suitability or availability with respect to the website or the information, products, services, or related graphics contained on the post for any purpose. Letstakeamoment blog -Pastor Natalie is the owner and creator of the blog www.letstakeamoment.com. No one has permission to copy any content on letstakemoment.com including all social media platforms for letstakemoment.com blog. If inspired by Pastor Natalie's content and content on letstakeamoment.com you must ask for permission first before creating any content inspired by Pastor Natalie and letstakeamoment.com. Not all requests will be granted. In addition, if inspired by content and have permission you must credit and attribute Pastor Natalie and letstakeamoment.com