We can face a variety of circumstances along the way of life, and these can leave us with some major decisions that have to be made. One choice can completely impact multiple others. There are moments that can be completely life changing. Let's take a moment to discuss, "Along the way."
Whether it is a new job, a loss, the birth of a new baby, moving to a new location, marriage, etc. all of the above will bring about major changes in someone's life. Although, some of these things are choices, others may not be. For example, when sickness comes into the situation so much can be affected. Your entire life can change in a moment because of sickness or major injury. Whether it's yourself or a loved one dealing with illness, you may now find yourself making some major decisions that perhaps you were not thinking of before this happened.
It's always exciting when you find yourself anticipating change during positive circumstances. A new job can take you to new levels that you may never have experienced before. Getting married or moving into a new location can also bring about incredible joy as one anticipates how everything will be in these new circumstances. The birth of a baby or adoption will also cause you to be filled with awe as you now are responsible for another life and all that it entails in parenting. Being a new parent can be some priceless moments and exhausting too.
We see that along the way, life is constant. There are things happening continuously on a daily basis. Some things we can control and others we really cannot. It is in these moments that we can become more aware of God and how much He really is always with us. Along the way challenges are bound to happen but we do not have to face them alone. We recognize how close God is in all the little things. Some examples could be in an unexpected provision or an encouraging word at just the right time that brings hope to your heart. Whether in the joyful moments or the most trying, one can see God's faithfulness when we allow ourselves to become more aware of them.
Whether you are in a time of testing or in a more incredible blissful change remember the Lord along the way. These moments can be embraced with trust that God can help me through every season.
Let me hear from you. Tell me where you are 'along the way,' and express how you find yourself in these moments. Telling others your story can bring great encouragement and impact them in ways that you may never understand. We are all walking 'along the way' and our examples tell others we are not alone.
Read more: "Face your fears"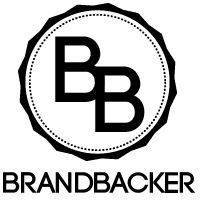 Post Disclaimer
The information contained in this post is for general information purposes only. The information is provided by ALONG THE WAY and while we endeavor to keep the information up to date and correct, we make no representations or warranties of any kind, express or implied, about the completeness, accuracy, reliability, suitability or availability with respect to the website or the information, products, services, or related graphics contained on the post for any purpose. Letstakeamoment blog -Pastor Natalie is the owner and creator of the blog www.letstakeamoment.com. No one has permission to copy any content on letstakemoment.com including all social media platforms for letstakemoment.com blog. If inspired by Pastor Natalie's content and content on letstakeamoment.com you must ask for permission first before creating any content inspired by Pastor Natalie and letstakeamoment.com. Not all requests will be granted. In addition, if inspired by content and have permission you must credit and attribute Pastor Natalie and letstakeamoment.com