It is in the moment of a risk that a decision has been made to step out beyond where you currently find yourself. We can discuss wanting to do things differently but ultimately it is when we choose to take a risk that we have eventually begun steps of change. Let's examine this moment  together to discuss, "Risk Taking."
There are moments when we make a choice where risk-taking is involved because of an immediate need for change. Perhaps this can be considered, "A last minute decision." It could be due to other life factors that lead to this moment. If we were honest, there are some of us who wait for this necessity before we decide to make any changes in our lives. Perhaps we recognized it, but due to comfort zones, a lack of zeal or denial of our need for change that we might just accept things just the way they are. Perhaps even at the expense of what might come with this decision; knowing this may affect others in the process and take a chance of not doing anything at all. This is not a risk one should choose to take and this would be a great time to admit to wrongdoing, lack of commitment and honest selfishness.
On the other hand, we can look at risk-taking with someone who is willing to step beyond the natural comfortable way and move out toward a goal they have not achieved as of yet. Yes, one can be looked at as foolish if all they do is take risks and never consider what possible outcomes could take place. But there is another aspect to consider, how can you ever know if you never tried? There are those moments that you must step out and just do things that take you toward purpose and destiny. These can happen by faith and a supernatural ability to look beyond the here and now and believe for more!
The question to consider would be where do you find yourself? Would you prefer to stay comfortable and in a safe zone not moving past where you are currently? Maybe because it is too scary for you or perhaps you do not want to look foolish with a decision that lead to failure. The fact is that it is not unless you move past this, you won't really know. It is not about being foolish in your risk-taking but rather moving toward what God has intended you to do and to be honest about it. Moments of risk-taking may appear foolish at times however when there has been wise consideration of possible outcomes along with an accountability of what you believe you are to do, that is where you can experience one of the best decisions made in one's life.
After everything has been said and done, would you be willing to take a risk and go beyond, or will you lag behind and not do anything risking what could happen because of a lack of commitment to do things differently? The choice is ultimately up to us and we will also have to walk in what we have allowed. It is vital to remember that each choice usually affects other people, places and even your future. Let me hear from you and know where you find yourself as we examine this moment together.
Read more blogs: "Growth" "Changing Our Outlook"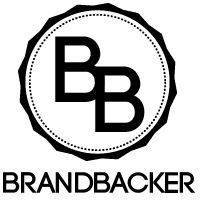 Post Disclaimer
The information contained in this post is for general information purposes only. The information is provided by Risk Taking and while we endeavor to keep the information up to date and correct, we make no representations or warranties of any kind, express or implied, about the completeness, accuracy, reliability, suitability or availability with respect to the website or the information, products, services, or related graphics contained on the post for any purpose. Letstakeamoment blog -Pastor Natalie is the owner and creator of the blog www.letstakeamoment.com. No one has permission to copy any content on letstakemoment.com including all social media platforms for letstakemoment.com blog. If inspired by Pastor Natalie's content and content on letstakeamoment.com you must ask for permission first before creating any content inspired by Pastor Natalie and letstakeamoment.com. Not all requests will be granted. In addition, if inspired by content and have permission you must credit and attribute Pastor Natalie and letstakeamoment.com