We have to know when to walk away and how to do so. You see there are those times that come in life that you will have to leave. It can be a job, a relationship or even your favorite place. Let's take a moment to discuss "When it is necessary."
You may wonder why you would have to walk away from this (whatever the "this" may be for you). You may believe it is OK as long as I don't get hurt. What you must understand is that in doing these things they can become a source of pain and bad memories; if you have to do so drastically. There are times that out of bitterness you find yourself dreading the person that you once loved being around and the same can be said about a place or even a job.
What once bought joy, can change over time. You see just as you are constantly changing so are the people, places and things around you. If you have an unwillingness toward these changes, you will become rather uncomfortable and can repel them. Once you recognize these things you can walk away the right way. But there are those times that no matter how cordial and kind you try to leave the right way, some will still become upset and possibly offended. Doing what you must to keep peace is what you must keep in mind.
If you find yourself in this situation, remember to ask for God's help. Doing anything out of emotions can quickly take you down a path of pain and discouragement. Our emotions fluctuate all the time and if we are not careful, what we feel one day, we can dramatically change at any given moment. When you have taken time to seek God in it all, you will find even when your emotions are up or down you can still maintain peace.
I can remember when I knew God was leading me to leave a place. It was very difficult because I really wanted to make sure that I did it right. I wanted to make sure God was in it and this was really of Him and not just my own emotions. The longer I stayed the harder it became… honestly. It now was not only affecting me emotionally but my loved ones too. It also became difficult because those around me made me feel that I was wrong if I left. The day came that I had to just do it and as difficult as it was for me; this was the day that I walked in a freedom that I had not experienced in a while and was longing for. It became necessary for me to now have God heal me because I waited so long to leave. This was an incredible life lesson.
I share these moments to bring you encouragement. There are times we learn in life that if we do not obey God when He is leading, it only becomes harder and more painful. Let me hear your stories. Share what you have had to leave to gain peace. What did you learn and did you do it quickly or wait too long? How did you walk away from the painful place and have you faced it more than once?
I love hearing from you and thank you for joining me in examining this moment together. In sharing your stories, you too bring encouragement to others with me.
Read more: "Growth" "Moments on the Edge"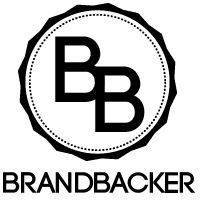 Post Disclaimer
The information contained in this post is for general information purposes only. The information is provided by WHEN IT IS NECESSARY and while we endeavor to keep the information up to date and correct, we make no representations or warranties of any kind, express or implied, about the completeness, accuracy, reliability, suitability or availability with respect to the website or the information, products, services, or related graphics contained on the post for any purpose. Letstakeamoment blog -Pastor Natalie is the owner and creator of the blog www.letstakeamoment.com. No one has permission to copy any content on letstakemoment.com including all social media platforms for letstakemoment.com blog. If inspired by Pastor Natalie's content and content on letstakeamoment.com you must ask for permission first before creating any content inspired by Pastor Natalie and letstakeamoment.com. Not all requests will be granted. In addition, if inspired by content and have permission you must credit and attribute Pastor Natalie and letstakeamoment.com